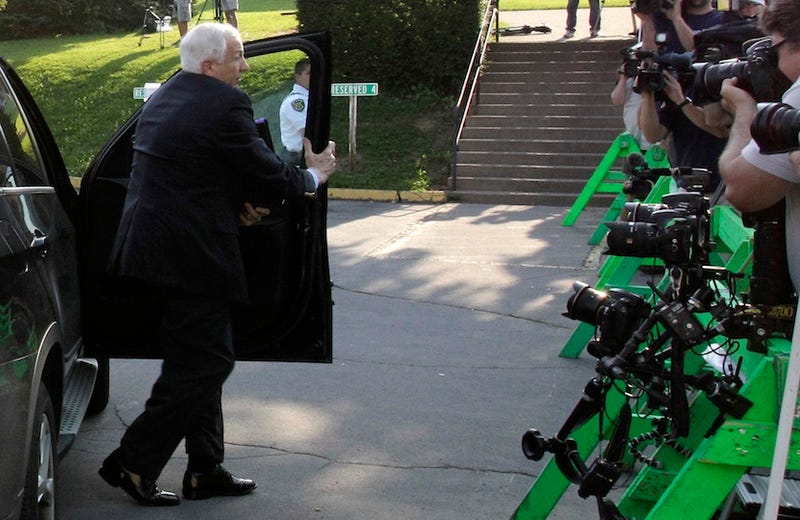 It's all over as far as testimony, with court recessed until 9 a.m. tomorrow, when both sides will present their closing arguments.
ESPN's Outside the Lines reported that Sandusky wanted to testify, but his lawyers decided otherwise. Having Sandusky endure cross-examination would indeed have been a risk, but the defense continued to make headway in undermining the credibility of prosecution witnesses this morning, so Sandusky's lawyers might have felt they didn't need his testimony to generate enough reasonable doubt to secure an acquittal. By tomorrow, it will all be in the jury's hands.
Also from this morning: Dr. Jonathan Dranov, the family friend who also spoke to Mike McQueary on the night McQueary claims he saw Sandusky raping a boy in a Penn State football building shower, testified that McQueary did not relate to him that what he had seen was sexual. However, that more or less squared with what McQueary told the jury last week, and Dranov also said McQueary was "visibly shaken ... voice trembling, hands shaking" as he described to him what he saw.