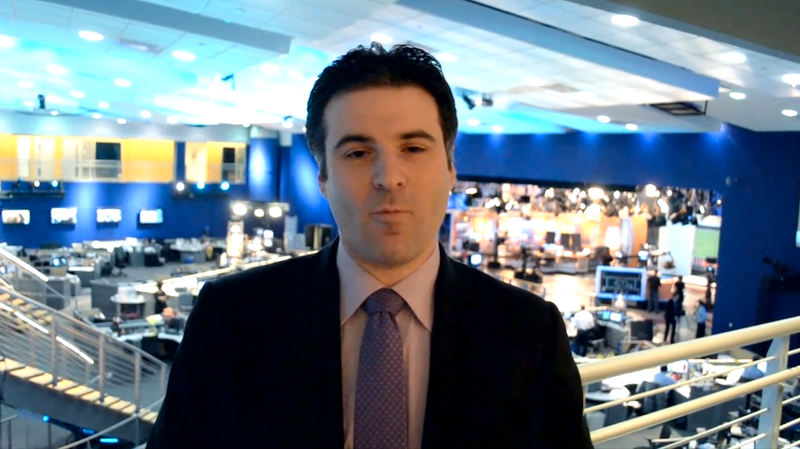 Two weeks ago, we revealed that CNBC'S Darren Rovell was duped by a teenager who claimed to have a fake escort service. This evening, ex-Fox Sports PR guy Vince Wladika tweeted this:
Little birdie just told me NBC has had enough of @darrenrovell.He's leaving to go back to ESPN!Poynter will really have its hands full!

— Vince Wladika (@TVvInce) June 20, 2012
Well, an ESPN spokesman confirms that they are "in discussions" with Rovell. From what we hear: There's a very good shot he's heading back to ESPN. Rovell left ESPN for CNBC in 2006. There has been no chatter about Rovell leaving.
Update, 8:20 p.m.: Last week Adam Schefter tweeted (and deleted) the following (h/t Brandon):
Good job, Darren. RT @AdamSchefter understand congratulations are in order. Welcome bAck, Darren. Glad you're on our team. congratulations!

— Scott Schroeder (@ScottSchroeder) June 15, 2012
Update, 10:05 p.m.: Jim Miller, the author of the ESPN book Those Guys Have All The Fun, has a few more details:
Just learned There are two different deals for @darrenrovell: One w/ @espn, other w/ABC news. That's different than espn deal w/hits on abc.

— James Andrew Miller (@ESPNBook) June 21, 2012