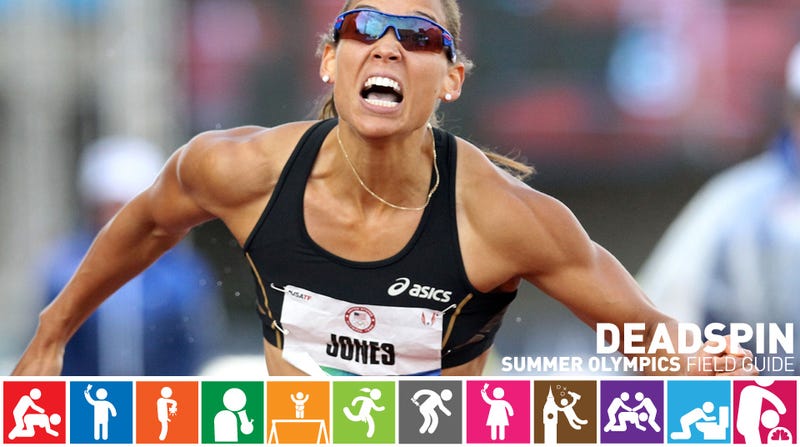 Name: Lori "Lolo" Jones
Sport: 60- and 100-meter hurdles
Hometown: Des Moines, Iowa
Age: 29
Why you should care about her: Lolo Jones is a virgin. We know this because she once tweeted: "Yes I'm a virgin. #1 reason why I'm single bc guys deuce out when I won't put out." Since that moment, she has become the modern-day, Olympian version of Britney Spears or Jessica Simpson circa 1999, appearing on a wealth of talk shows answering questions about her life-long struggle with virginity. She told HBO's Real Sports:
If there's virgins out there, I'm gonna let them know it's the hardest thing I've ever done in my life—harder than training for the Olympics, harder than graduating from college.
Amidst the virginity battle, Lolo has also grappled with online dating sites, before admitting defeat and turning to Twitter for potential boyfriends.
We used to have our doubts about Lolo. Who would imagine a smoking hot, young, virginal athlete becoming a media sensation in this day and age? But then we slapped ourselves and woke up.