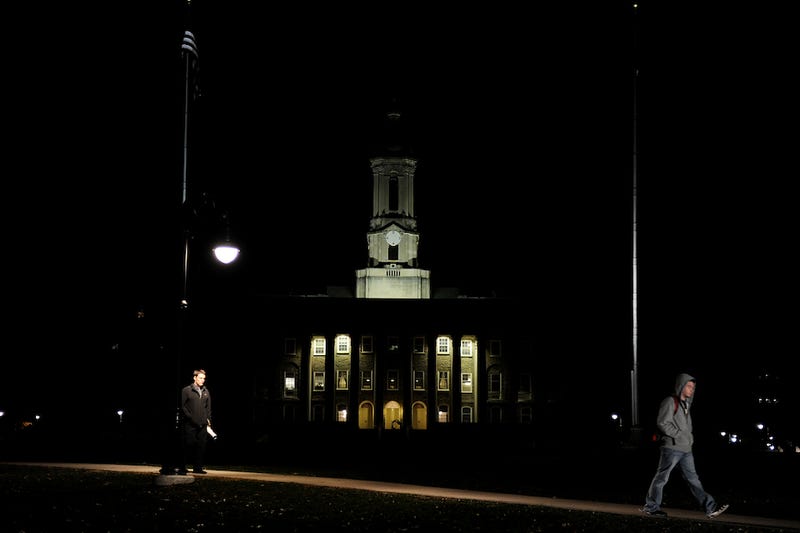 According to ESPN The Magazine's Don Van Natta, Jr., The Freeh report should be released as soon as next week. It is expected to be bad for Joe Paterno.
The report is expected to shed new light on administrators' handling of the Sandusky allegations, and also raise questions about Paterno's leadership of Penn State's vaunted football program, according to several people with knowledge of the inquiry's scope.

"Much of the focus will be on the culture of the football program, with findings that go back more than a decade," said a Penn State official briefed on the inquiry, who spoke on condition of anonymity. "It's going to be very tough on Joe (Paterno)."
The Freeh Group was hired by the Penn state board of trustees last November in an effort to shed some light on how the university bungled it's handling of Sandusky so completely. Most importantly, the Freeh Group will be releasing its report to the public and the board of trustees simultaneously, meaning Penn State officials won't have any opportunity to massage the report or get out in front of any potentially damning implications. The report follows an eight month investigation including the interviewing of over 400 people associated with Penn State.
We already know that the administrators nixed a plan to notify child welfare services based in part on a conversation with Joe. We already know that Paterno was hyper-involved when it came to the school's efforts to discipline his team. We already know that Joe Paterno utilized email, "personally" or otherwise. We already know the breadth of Paterno's influence at the school and the culture it created.