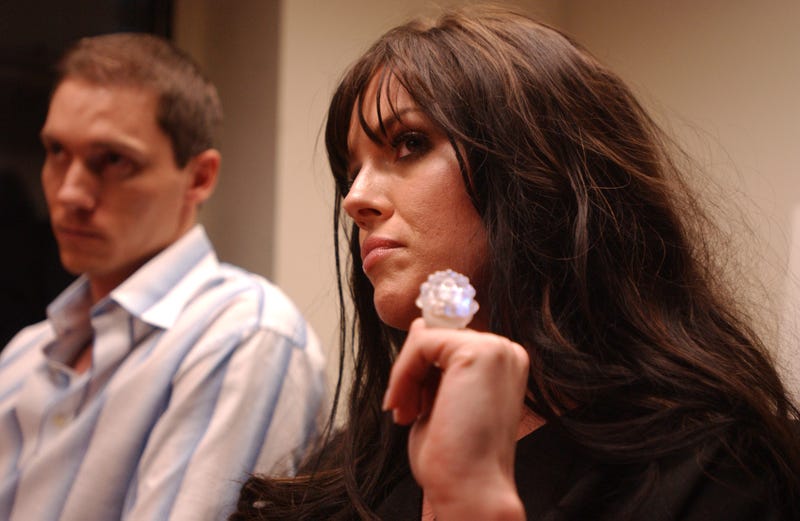 If a boring overpaid retired major leaguer and a crazy former stripper can't make it, what chance do the rest of us have? Kris Benson and Anna Benson, overhyped sports power couple of all overhyped sports power couples, have decided that this is it: after 13 years of marriage, it's divorce time.
Anna gave an interview to Fox News in which she acknowledged she served Kris with divorce papers in March after finding out about his infidelity. Kris, now a money manager, allegedly slept with one of his wife's friends who he was supposed to be giving financial advice.
"She and Kris are both denying the affair, saying it was just 'inappropriate talk,'" said Benson. "But I picked up his iPad and and I hit the Facebook button and looked at his inbox messages, and there were all of these sexy messages between them. And you just don't talk with somebody like that that you're not having sex with."
(You can view the record of court actions here. Enter case number 12CV-0476. The next hearing is set for September.)
This isn't the first rocky patch for these crazy kids. Back in 2006, when Kris was still with Baltimore, Anna filed for divorce after catching him cheating with another one of her friends. A few days later, they decided to try and work it out.