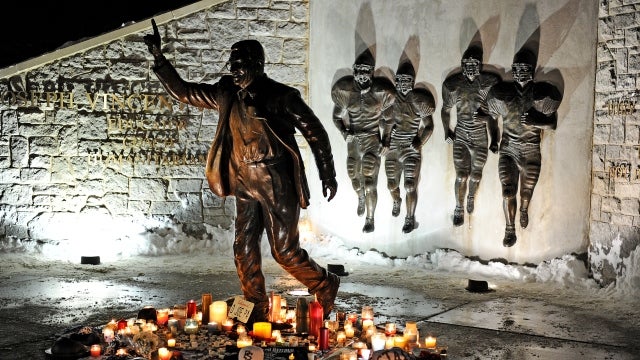 Details are still not known, but word is beginning to trickle out that Penn State's board of trustees voted last night to remove the statue. Kim Jones of the NFL Network and WFAN radio in New York—a Penn State alumna—was first with the news:
Am told that Penn State plans to take down the Paterno statue this weekend.

— Kimberly Jones (@KimJonesSports) July 20, 2012
And Bonnie Bernstein has also chimed in with something similar:
Source: Penn State Board of Trustees voted on a conference call last night to take down Joe Paterno statue. Will happen this wknd.

— Bonnie Bernstein (@BonnieBernstein) July 20, 2012
I imagine there will be more on this later.
Update (1:10 p.m.): Hang on.