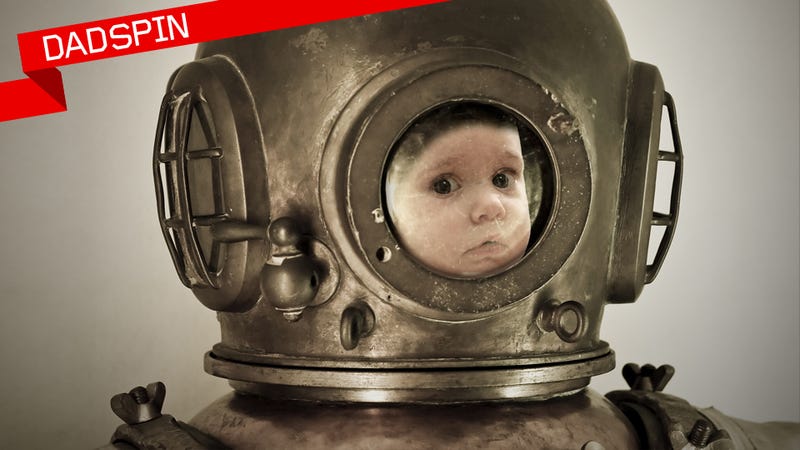 I'm looking at the Amazon product reviews for the Thudguard Baby Safety Helmet, and as I do with most products, I'm focusing on the one-star reviews. What's the worst case? What are the satisfied customers overlooking?
This is what I hate about the whole politically correct brigade.as if a baby can crawl so fast that she or he is at risk of a head injury. If that was the case, then pampers/ huggies or whatever,would have to sell mini fire extinguishers in case sparks come shooting out as they round a corner.

But seriously, babies have been crawling for millions of years and These rubbish products have not been necessary. Also kids learn from injury and pain. My own toddler once trapped her hand in a toy and she has learnt not to stick her hand in that toy because it hurt. Lesson learnt.
Also this must be very uncomfortable for the poor baby who has this monstrosity trapped on its head.
So the downside to buying a baby helmet, from a consumer standpoint, is that some semi-literate British lady (reviewer handle: "NewlyGreenMum") will abuse you for doing it. Here's another helpful person reviewing a product she hasn't bought or used:
Seriously? A helmet for crawling? This is the stupidest thing I've seen in a very very long time. Use some common sense people!
Here's some common sense, ma'am: Go fuck yourself.
It's fun to be judgmental about how people handle their babies. I do it, too, lots. Lots of the time, though, what you're demonstrating when you mouth off is that you don't know very much about babies.