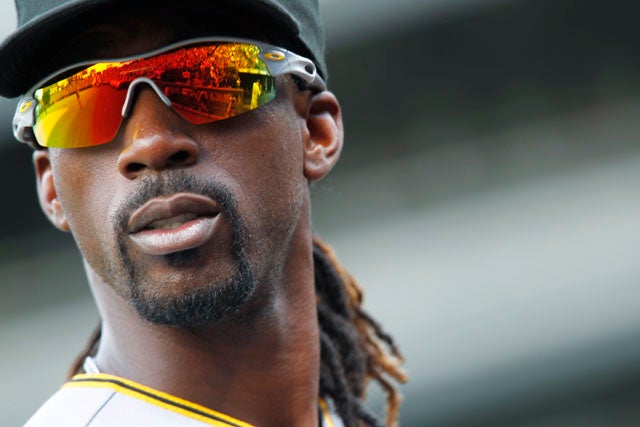 S
For as sublime and most valuable that Andrew McCutchen's play has been this season, the truly exciting thing about the Pirates is that they're starting to become more than just one star player. To that end, the Pirates—12 games over .500 and with playoff odds standing at 57 percent—are going for it this season. According to CBSSports.com, they've traded for Houston's Wandy Rodriguez, in the hopes that he can bolster a surprisingly good rotation. (The fact is, when your rotation is anchored by a 35-year-old A.J. Burnett, you better have a backup plan ready to go.)
And the Pirates probably aren't done yet. The team has its eye on acquiring either Shane Victorino or Hunter Pence.
The excitement level surrounding this Pirates team is fast reaching ridiculous levels. How do we know? This Rodriguez deal has brought InsidePittsburghSports.com's server, in their words, "to its knees."

S
Might this be the season the Pirates break their 20-year playoff drought? Could be time to plan a mid-October trip to PNC Park.
Pirates get Wandy Rodriguez from Astros [CBS Sports]