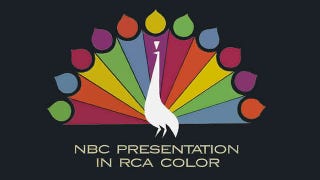 NBC finally responded to overwhelming criticism of its decision to heavily edit coverage of Friday's opening ceremony with an answer that satisfied neither American fans nor Olympic organizers. Claiming "our programming is tailored for our American audience," NBC spokesperson Greg Hughes defended the network's choice to replace the "Abide With Me" memorial performance with a Ryan Seacrest interview of Michael Phelps.
The segment's choreographer and visionary for the memorial to victims of London's 7/7 attacks reacted angrily at a press conference this weekend, being quoted by Reuters as having said: "Is it not accessible enough? Is it not commercial enough?"
As our friend Louis said over on Gawker this weekend, it's a remarkably tone-deaf response from NBC. It does, however, demonstrate exactly how NBC views the Olympics and how differently it does so compared to the rest of the world's broadcasters.