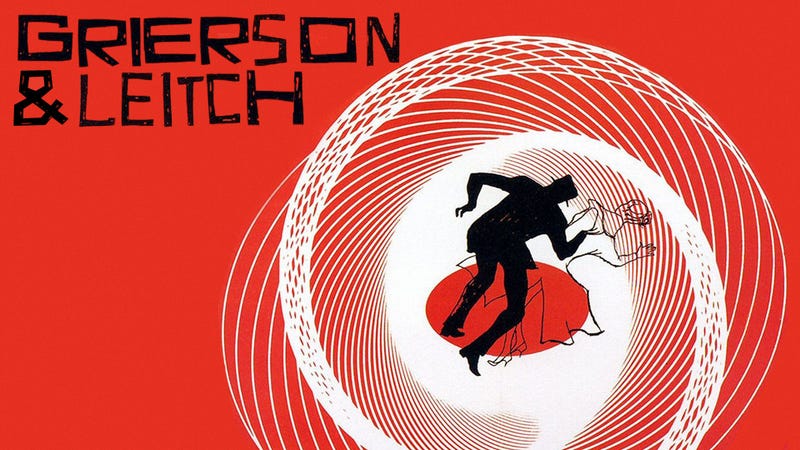 Yesterday was heaven for film lovers and list fanatics as Sight & Sound unveiled its once-a-decade poll of the greatest films of all time. There are actually two separate lists—one for critics, one for directors—and the big news was that, after topping the poll since 1962, Citizen Kane had been replaced by a new No. 1 in the critics' list, Vertigo. (The directors' list, which has only been going since 1992, also had a new No. 1: Yasujiro Ozu's Tokyo Story.) What else has changed in the past 10 years?
1. The polls were less exclusive this time around.
In 2002, 145 critics voted, and 108 directors participated. This time around, 846 critics contributed, including me, and 358 directors voted. This is important to point out from the beginning because it suggests that a bunch of new voices entered the conversation that hadn't been part of the poll before. Also, more voters means fewer ties than in past years.
2. Orson Welles took it on the chin.
If Sight & Sound was a presidential debate, with CNN and FOX News discussing all the "winners" and "losers," all the commentators would pick Orson Welles as one of the poll's losers. It wasn't simply that Citizen Kane fell from No. 1. (It's at No. 2.) But in the critics' Top 50, what's striking is how poorly Welles' other films did in comparison to 2002. Back then, Touch of Evil was tied for No. 15, and The Magnificent Ambersons was tied for No. 35. Neither of them made the Top 50 this time. Even movies that simply starred Welles suffered: The Third Man (previously tied for No. 35) was nowhere in the Top 50.
3. Restored/re-released films polled well.
There are always going to be complaints by some that Sight & Sound is too "stodgy," that the poll only honors "old" films. But while it's true that the critics' Top 50 favors films from before 1980 (more on that in a second), some older films got a boost thanks to being rediscovered. Two examples that immediately spring to mind are Jeanne Dielman, 23 Quai du Commerce, 1080 Bruxelles, which was brought back in a new print (and a new Criterion release) a few years ago, and Late Spring, which hit Criterion in 2006. Neither film was in the Top 50 (which, because of ties, was actually the Top 60) in 2002; this time around, they were No. 35 and No. 15 respectively. The same rediscovery process could have helped Touch of Evil 10 years ago: Welles' noir was re-released in 1998 in a re-edited form. For all the whining that "new" movies aren't being shown enough love in the poll, older films are being embraced and reevaluated when they return in new prints or DVDs.
4. The last 30 years of cinema aren't having much of an impact—or are they?
In the Top 50, there are only six films released since 1980: Shoah, Close-Up (I guessed the wrong Abbas Kiarostami when I put together my '90s predictions), Sátántangó, Histoire(s) du cinéma, In the Mood for Love and Mulholland Dr. If you take a look back at the 2002 poll, there were nine films from 1970-2000 that made the Top 60. That would suggest that critics aren't as interested in newer films for the new poll. But in 2002, a movie needed all of five votes to crack the Top 60. In 2012, to hit the Top 50 (or 52, thanks to ties) required 29 votes. In other words, it takes a lot more agreement to make an impact in the poll, so the presence of six post-'80 films doesn't seem too stodgy.