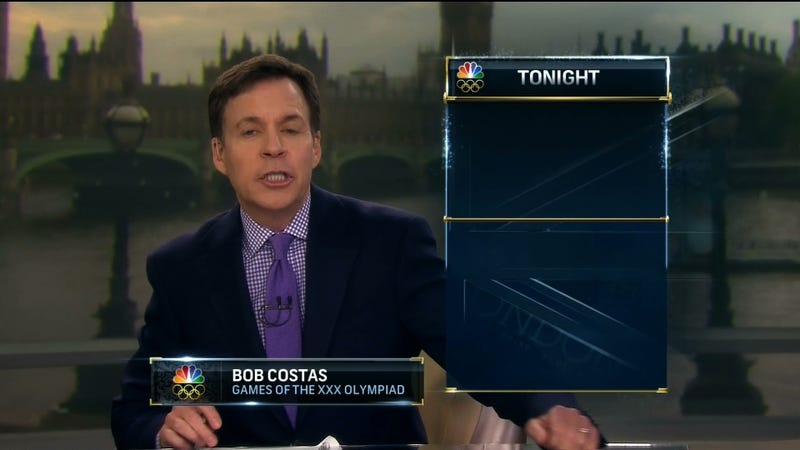 Another day of action in London, another day of inaction by NBC. At 3:55 Eastern time today, Usain Bolt will run the men's 200-meter final. Five or six or seven hours later, NBC will get around to letting television viewers in the United States see what Bolt has done.
Or you can go to NBC's website, plug into the live stream, and—if Bolt's Olympic record-breaking performance in the 100 is precedent—have the whole thing crap out at race time.
NBC's incompetent handling of live sports has been the one great constant in these Olympic games. And NBC's response to complaints has been: Eh. Look at our ratings. We will not listen to the "noise." We will flagrantly quote Richard Nixon on Vietnam and thank the "silent majority" for providing record ratings.
As obnoxious as NBC executives can sound—You do not have an inalienable right to watch the Olympics—there's no real point in arguing against their primetime strategy. It gets eyeballs, delivers them to the advertisers, and rakes in money.