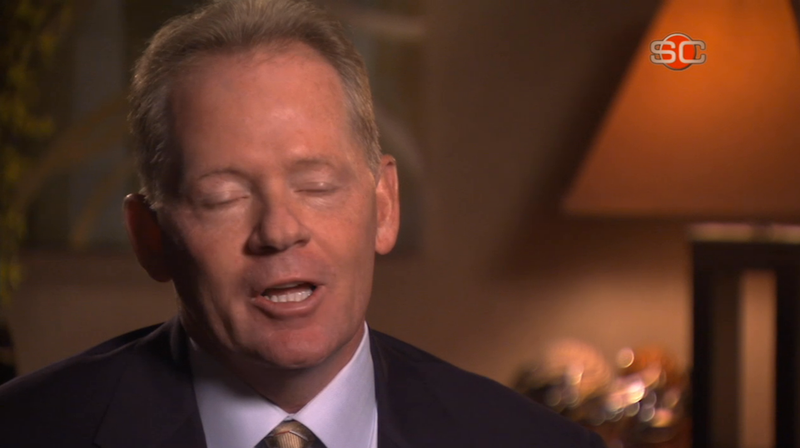 It's been just under four months since Arkansas fired Bobby Petrino for hiring his young girlfriend to an athletics department position, paying her extra under the table, and lying about it. Four months is barely enough time to break in a new hairstyle, but, naturally, Petrino has found the time to search his soul, change, and tell ESPN's Joe Schad about it.
Today, ESPN.com posted Schad's sit-down on-camera interview with Petrino and a lengthy piece detailing the coach's contrition. The interview and the piece combine to form a sap-dribbling bullshit colossus, one constructed for the sole purpose of getting Bobby Petrino another job. Preferably one that allows him to recoup the "$21 million in potential earnings" that Schad says Petrino lost.
We've encountered Schad's shtick before. Last we met, he was bro-hugging Auburn's PR guy over email ("I have been tweeting about Cam/Heisman and about how Auburn is the best environment in college football right now!"). He's a stooge of the highest order.