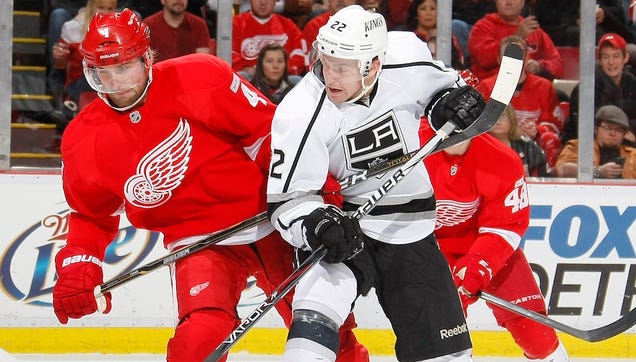 La, la, today's just another pretty August day where the cool breeze creeps in—hinting that hockey season's coming soon—and ruffles your hair for a second before you realize that the wind is lying and that hockey's not coming back until 2013 because the owners lie to themselves.
But if the nice weather leads you to indulge your naivete, or if you merely search for a hockey-like substitute, take Friday afternoon's Twitter spat as evidence that our game is not dead yet:
@lakings awwww so cute. Like a little puppy yapping for attention. Let us know if you need someone to show you how to hang that banner.

— Detroit Red Wings (@DetroitRedWings) August 17, 2012
In May, a few weeks before LA's coronation,we wrote about the team's Twitter account and how it lets us glimpse the future of media in pro sports. We explained how teams will fight online and on-ice. Alas, for the foreseeable future, things'll be online-only. So you better learn to like it.
H/T Cole.