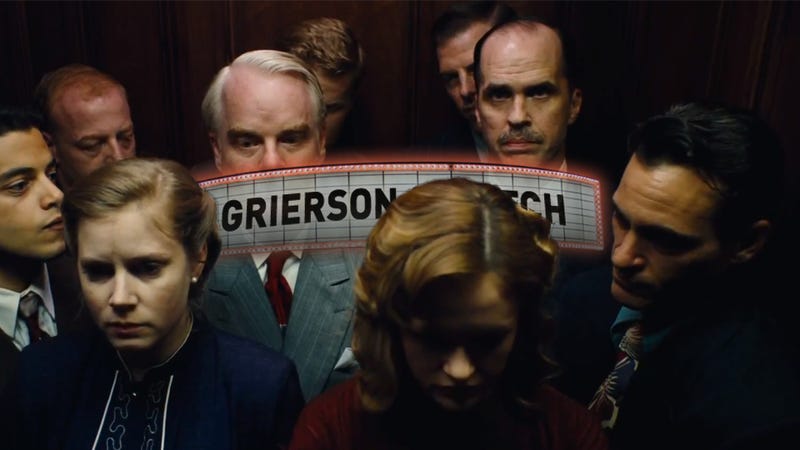 In late July, the Weinstein Company announced it would be releasing The Master, Paul Thomas Anderson's new movie, on September 14, which is early for an Oscar candidate. Most Best Picture nominees come out no sooner than October so that they're as fresh as possible in voters' minds. Nonetheless, the Weinstein decision prompted one of the dumber headlines in recent years: "Is the Best Picture Race Over Already?" Obviously, that's dopey hyperbole—"Sorry, Lincoln, there's no point in coming out now"—but The Master does carry with it a mountain of Oscar expectations, even though it's not one of those middlebrow, feel-good choices like The King's Speech or The Artist.
Movies like The Master tend not to actually snag Best Picture, but people assume it will be part of the Oscar conversation, sight unseen, simply because it would serve as the coronation for America's most exciting, vital young filmmaker. Folks don't want The Master to win as much as they want Paul Thomas Anderson to finally get his due.
There are plenty of reasons why Anderson, 42, is the most significant under-50 American filmmaker, despite the impressive competition. Unlike David Fincher and Spike Jonze, he writes all his own movies. Unlike the great Christopher Nolan, he's worked on nothing but personal projects. Unlike Wes Anderson, he makes films that have a bold, expansive quality to them; they feel epic, even when they're about Adam Sandler trying to court Emily Watson. Unlike Steven Soderbergh, he's very deliberate—making only three films in the last 10 years—which gives each of his movies the momentousness of a major event. And unlike Quentin Tarantino, he eschews the spotlight, which lends him an air of mystery. Of junior auteurs, Anderson alone has a full house of cool credentials.