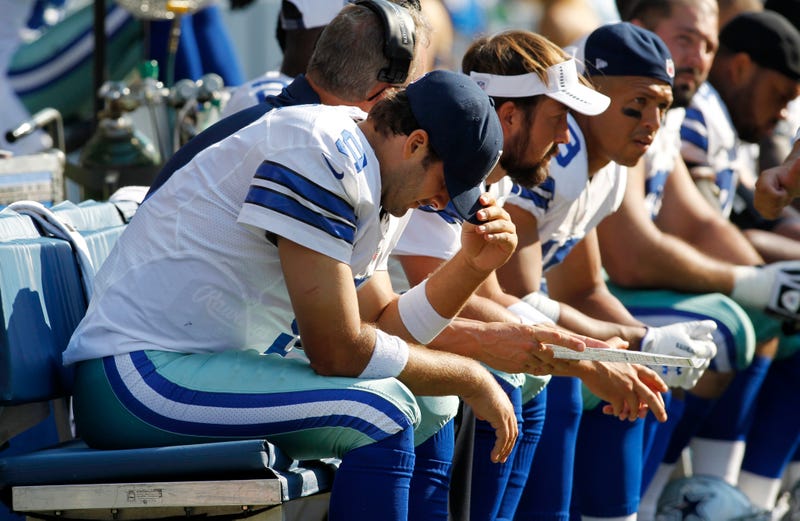 Yowza, the Cowboys got owned in Seattle. Russell Wilson outplayed Tony Romo, Marshawn Lynch rushed for 122 yards...oh, let's just let GIFs tell the story.
Not A Great Start: After winning the coin toss, electing to recieve, and fumbling during the kick return, the Cowboys were able to contain the Seahawks offense on the ensuing drive and allowed only a field goal. With the ball back, Romo and friends were held to a three and out, which ended in this: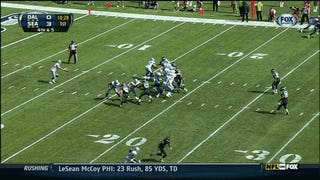 10-0 Seahawks at the 10:23 mark in the first.
Like A Really Bad Start: On the drive after that blocked punt, the Cowboys took the ball from their own 20 to the Seahawks 24, gaining three first downs in the process. Then Romo did this.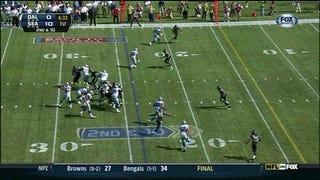 Get Some (Donuts)!: Oh boy, Golden Tate just absolutely leveled Sean Lee with this block: