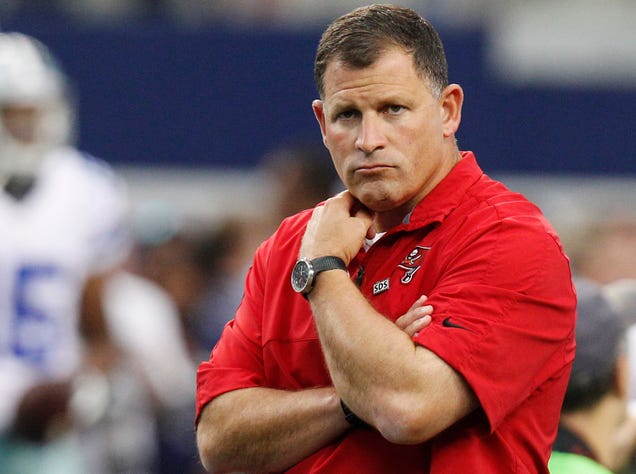 Don't forget this—the moment when a scab ref in a likelihood ruined a touchdown for the Cowboys.
It was a game of booing for fans:
Cowboy fans already getting antsy here, booing the home team for sloppy play. Romo looks a little out of synch as Bucs gain confidence

— Ira Kaufman (@IKaufmanTrib) September 23, 2012
But despite the rancor, two players on opposing teams managed to find love. That's Marcus Spears of the Cowboys and Demar Dotson of the Bucs, getting entangled and extricating themselves, as we all do, in life: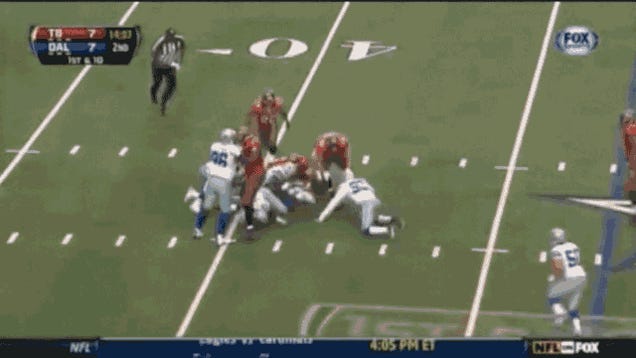 A long term issue for the Cowboys reared it's head again: their inability to protect Tony Romo was troubling. Lots of glances over at Kyle Orton to make sure he was ready, especially after this hit from, oh, everybody on the Bucs: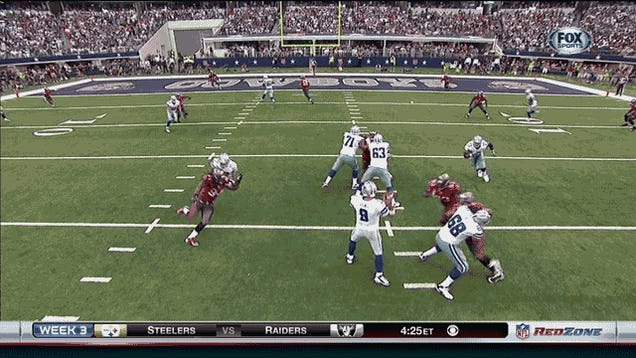 Merely eviscerating Tony Romo wouldn't be enough, however, to overcome a 10 of 28 performance from Josh Freeman. The offense simply wasn't there for the Buccaneers, and Greg Schiano couldn't INTENSE them into the endzone. Cowboys win in a disheartening game for both sides. (2-1) Cowboys 16, (1-2) Buccaneers 10.