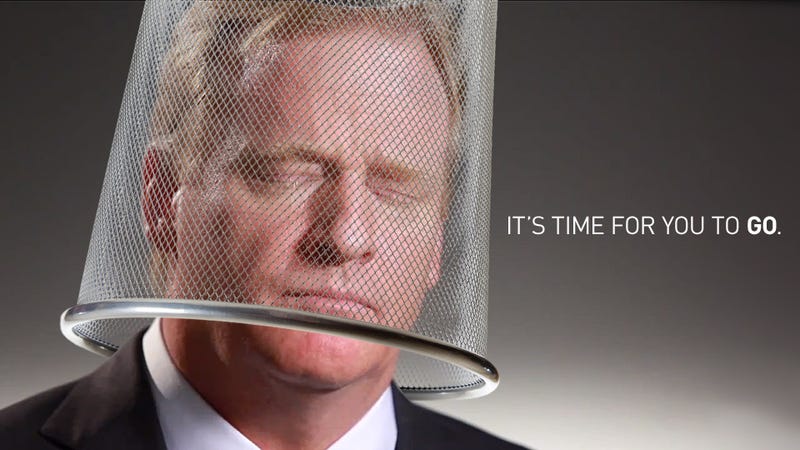 This is Roger Goodell. He's the commissioner of the NFL. Someone, please, FIRE THIS ASSHOLE.
Fire him now and fire him good. Fire him by opening up a trap door beneath his feet. Pack up all the shit in his office—all his hand mirrors, all his shredded concussion evidence, all the fan mail from Peter King, that letter his father wrote to him when he was just starting out in this crazy business—and BURN IT in front of him.
This is the end of Roger Goodell. He's lost his last fraction of credibility. Even ESPN crushed him last night, and you basically have to bomb an orphanage to get an ESPN talking head to actually speak his mind.