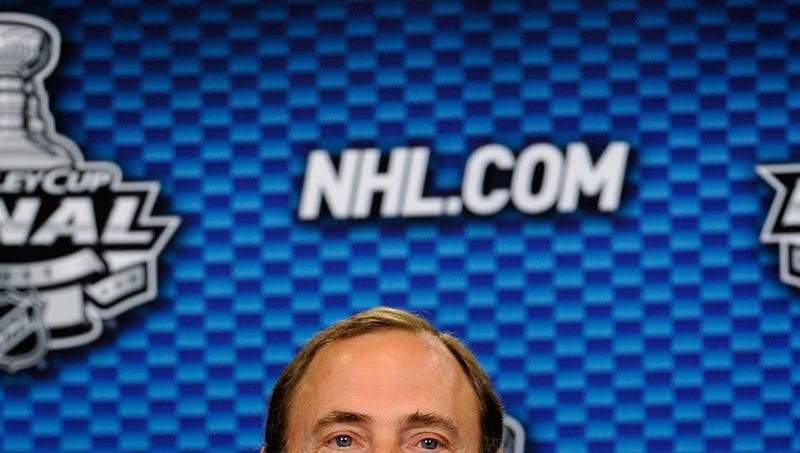 You want hockey? You want it back bad? Of course you do. Who doesn't?
Oh, right: the people who are supposed to negotiate a new collective bargaining agreement.
The NHL and the players' association agreed on issues related to player safety and drug testing Friday, but the core economic divide that is preventing an end to the league's latest lockout was not even on the agenda.

The sides returned to the bargaining table after more than two weeks apart, and some progress was made in about two hours of discussions during a morning session.

"You would absolutely hope that things progress and kind of catch fire, but right now we're just going to take it one step at a time and try to come to an agreement on as many issues as possible," said former player Mathieu Schneider, now an NHLPA special assistant to the executive director. "We're taking baby steps right now."
The players aren't hustling because they have opportunities in other leagues—very rich ones, if they're playing in Russia—and might just enjoy an extra month or two of rest. The owners aren't hustling because most of them wind up saving money by keeping their teams from doing business. (Please recall that the owners' internal squabbles caused this thing in the first place.)