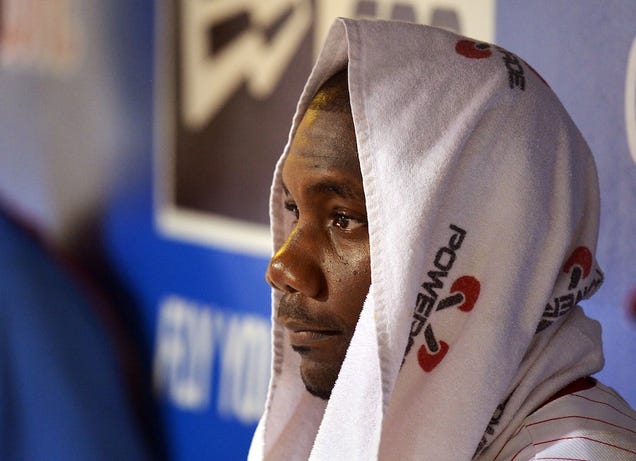 The Phillies have had a pretty miserable year, but it hasn't been outlandishly miserable. In their division, the Mets have more histrionic fans and suffered a worse collapse. In their state, the Pirates had a historically sad season that culminated in getting blanked last night by Homer Bailey. But the Phillies have been their own mundane brand of disappointing, starting the year projected as a contender, now ending it right exactly in the middle of mediocrity. Speaking of which, Ryan Howard (.219/.295/.423) broke his toe on Thursday by dropping his warm-up bat on it.
Ryan Howard broke a toe when he dropped that led pipe he swings in the on deck circle on his foot. Manuel said he won't play again this year

— Todd Zolecki (@ToddZolecki) September 29, 2012
September baseball, everybody.