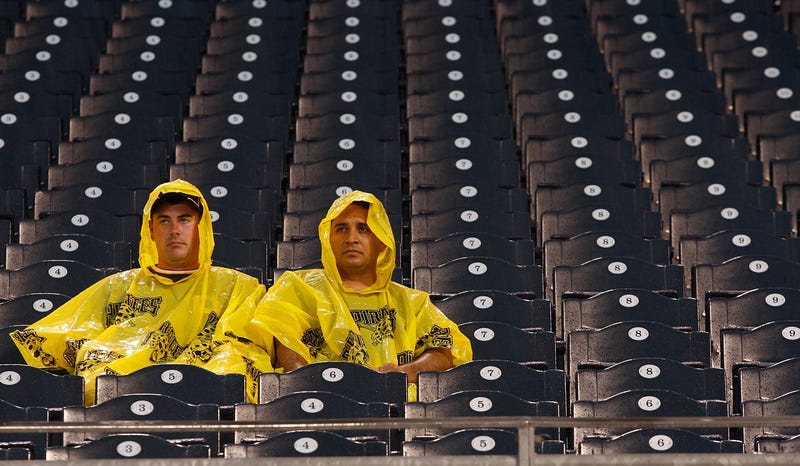 We got a tip tonight from Albert at 8:20 p.m. and 50 seconds:
Hey guys, I've been working for a week and a half or so on this video, commemorating the 20-year losing streak the Pirates just put the finishing touches on. It's a little retrospective that shows some of the many things that have happened since the 1992 NLCS (5 elections, Bryce Harper's birth, etc.)

Hope you get a chance to see it before MLBAM inevitably takes it down and sues me into a fine powder
Sounded like something we'd want to to check out, considering the legendary futility the Pirates clinched today. If it used any MLB video, we'd need to be quick, but hey, it's Sunday night. Sometimes these things stay up for days.