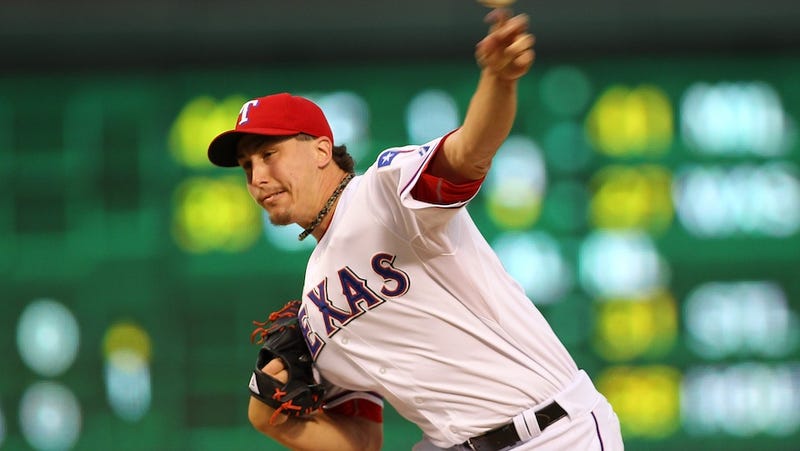 Derek Holland was pulled from the Rangers' game on Sunday after getting knocked around, and retreated to the clubhouse. It hasn't been a great year for Holland, and the Rangers are desperately clinging to both the league's best record and the AL West lead, and since Holland's very active on Twitter, a number of fans expressed their frustrations directly to him. One of those tweets:
"7 runs in 6-2/3. Horrible! But hey at least you've got that really good impression of Harry Caray. You're a waste of space."
It wasn't the only critical tweet, and it wasn't even the meanest, but it was the only one that got a reply.
Naturally this became a thing, complete with separate investigations from MLB and the Rangers. Not only is it against baseball rules to tweet during a game (the message was sent while Holland was in the clubhouse and the game was still going on), but because of the homophobic content. In the wake of the Yunel Escobar incident, MLB's being hyper-vigilant. But eye black is one thing; Twitter offers plausible deniability. And Holland is adamant that he didn't send the tweet, so he must have been hacked.