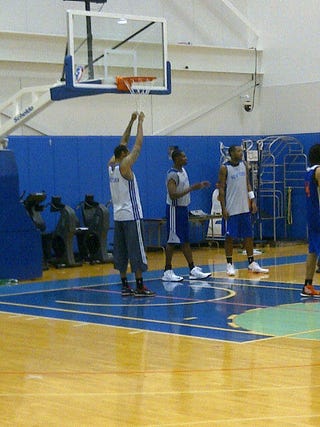 Training camp continued today for the New York Knicks, which means that Rasheed Wallace had another opportunity to be crazy and hilarious.
Via Seth Rosenthal:
Hard to pay attention to the scrimmage when Sheed is shooting on the side, screaming "GET IN, GIRL" at his misses.

— Seth Rosenthal (@seth_rosenthal) October 5, 2012
This has been your Rasheed Wallace Being Hilarious At Knicks Camp update.