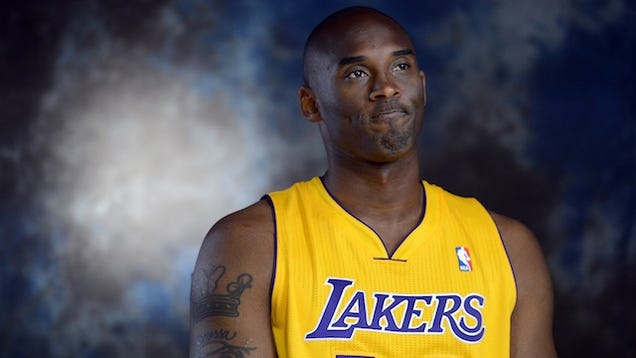 So we all know the story by now. An embattled Alex Rodriguez gets pinch-hit for by a 40-year-old Raul Ibanez in the bottom of the ninth in a 2-1 game. Ibanez homers to tie the game, A-Rod does his part by looking joyous, and then Ibanez hits another homer in the 12th inning, giving the Yankees a 3-2 victory. Good news, right? Ibanez is happy, A-Rod is happy, and Yankees fans are happy. Everyone is happy!
Except for Kobe Bryant. Kobe Bryant is not happy, despite the fact that he is a Yankees fan. From ESPN's Arash Markazi, who was apparently hanging out with Bryant last night:
Kobe on the Yankees finish: "I don't like that. That's not good for the chemistry of the team. I'm going to have to call A-Rod."

— Arash Markazi (@ArashMarkazi) October 11, 2012
Kobe, a Yankee fan, didn't crack a smile when told of the Yankees finish tonight. He considers A-Rod a good friend.

— Arash Markazi (@ArashMarkazi) October 11, 2012
That is the most Kobeish thing Kobe Bryant could say about that game, and you have to admire him for doing it. He probably sees a lot of himself in A-Rod—an aging superstar who's still trying to cling onto his former greatness—and he knows that he would be pissed if anyone ever took the fate of a big game out of his hands.
Hate Kobe Bryant if you want, but at least he's internally consistent, and willing to stick up for his own.