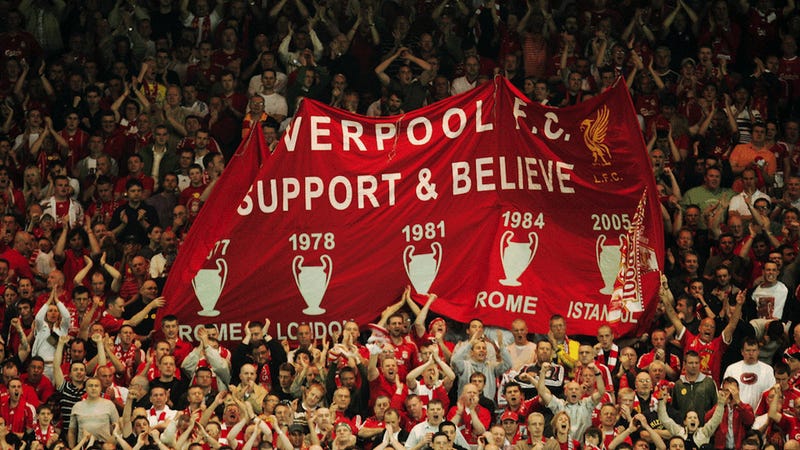 You don't need a ton of context to appreciate how batshit amazing this story is. Out of nowhere, a Twitter account emerges, claiming to have inside information. He floats some transfer rumors, scores a few hits, and all of a sudden becomes one of the more trusted sources covering Liverpool FC. So trusted that the club becomes convinced it has a mole, and sics its press pit bull on the rumormonger—only to discover that he doesn't exist.
Like, I said, read the whole thing. You'll be hooked.
Duncan Jenkins isn't real. I mean, he's real in the sense that there's a real person behind the Twitter account of the "perspiring football journo." But that's not his name, and he's not a reporter, and has no club sources. Duncan Jenkins was a character. In this world of Twitter, people were still eager to believe—especially because Duncan seemed to get so many things right.
How did he know the lineups before they were announced on TV? (He got them from an online forum, he says.) How did he know that Fabio Borini would sign with Liverpool? (He saw Neil Jones at the Echo mention it.) How did he know that Nuri Sahin would join LFC on loan? (A complete guess.)
This is what frauds like Eklund and HockeyyInsiderr do, and if they're good at picking their spots and predictions, their accuracy can be astounding. So it was only natural that Duncan gained a following, and expanded beyond Twitter. He held live webchats at his site. He wrote a few guest columns for Goal.com. People were listening to what he had to say.