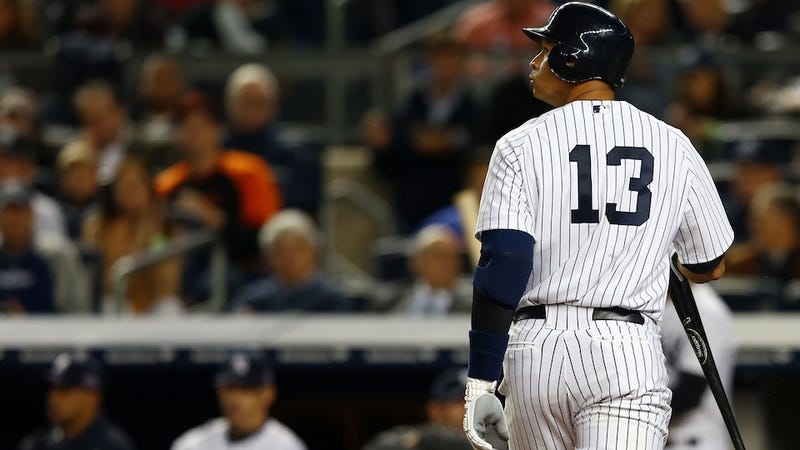 What a world. It's three hours before first pitch, and everyone with an internet connection is aware of the Yankees' lineup for tonight's Game 5 against Baltimore.
Here you go, in case you've been off Twitter for the last hour:
Jeter SS
Ichiro LF
Cano 2B
Teixeira 1B
Ibanez DH
Swisher RF
Granderson CF
Martin C
Chavez 3B
Missing, of course, is one Alex Rodriguez. A-Rod, 2-for-16 in this series with nine strikeouts and $29 million more in his bank account, will sit on the bench, and try to look happy for when the cameras inevitably seek him out. Rodriguez is 8-for-24 with four HRs against Orioles starter Jason Hammel, but more recent history appears to take precedent: most of those numbers were put up before 2009, and all nine of his postseason Ks have come against righties.