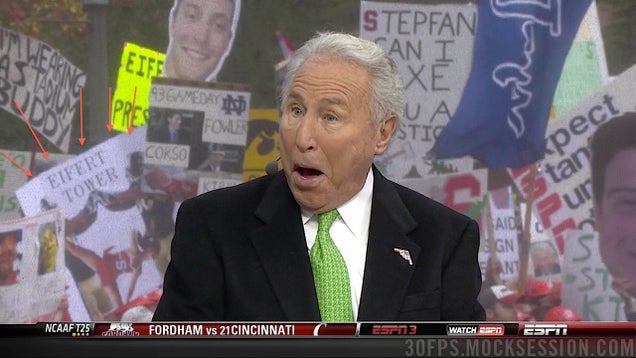 S
It looks like Corso is responding to the sign! We added arrows and ovals, because someone asked us too. Hope they help with sign visibility—if not, look closer.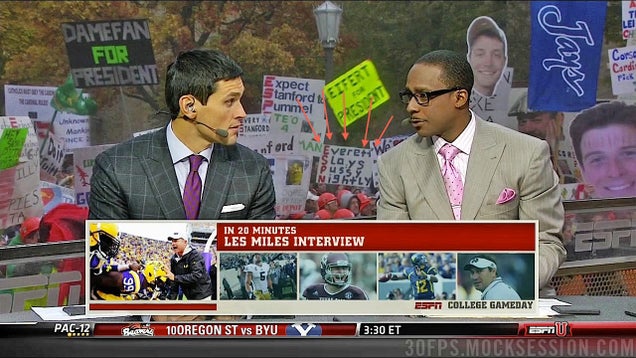 S
SEC, This Is What A Library Looks Like, Also It's Cold In October And Our Football Team Isn't Great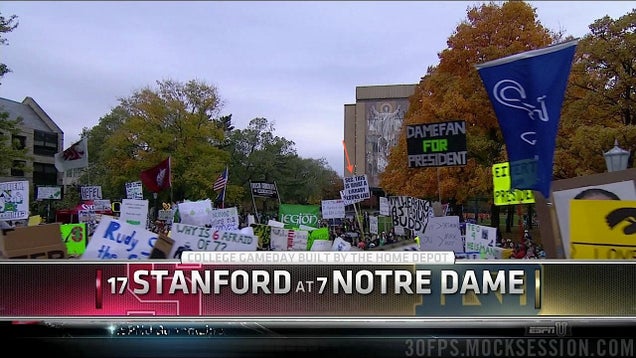 S
So Stanford Kids Funnel Books Into Their Asses?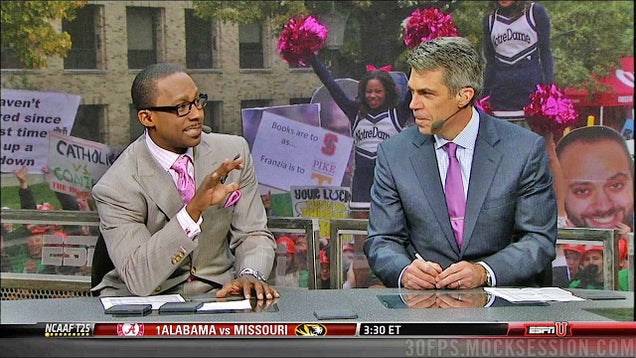 S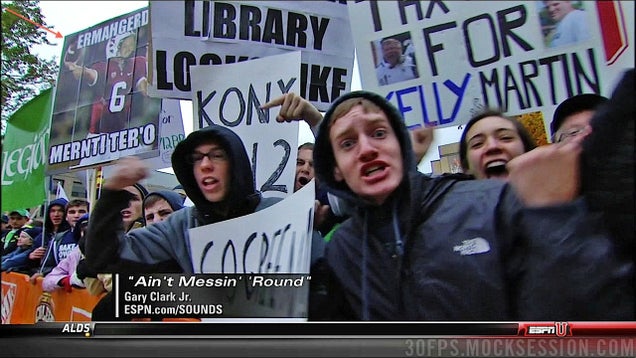 S
From Left to Right: No It's Not, I Guess You Are, I Sincerely Doubt That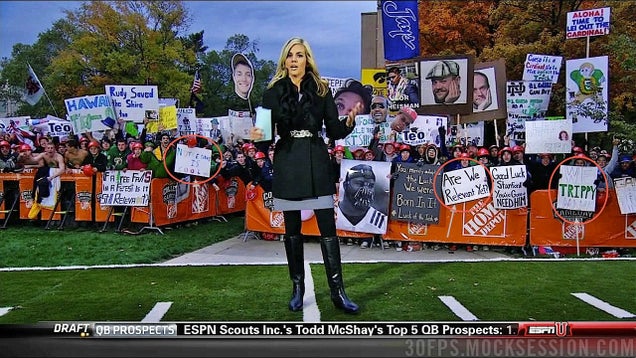 S
rick rEilly hateS puPpies and Santa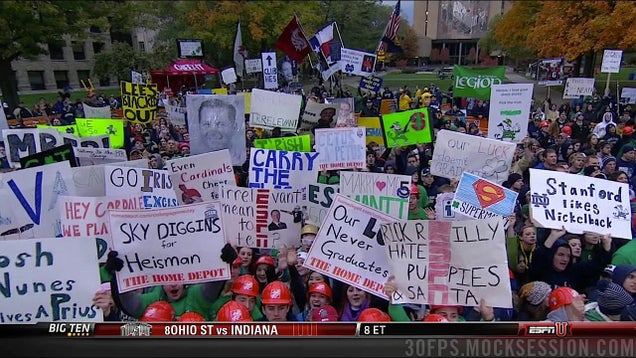 S
Maybe The Most Family-Friendly Gameday Sign Ever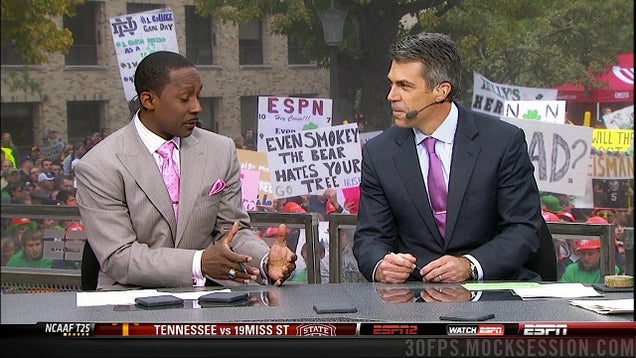 S
Corso?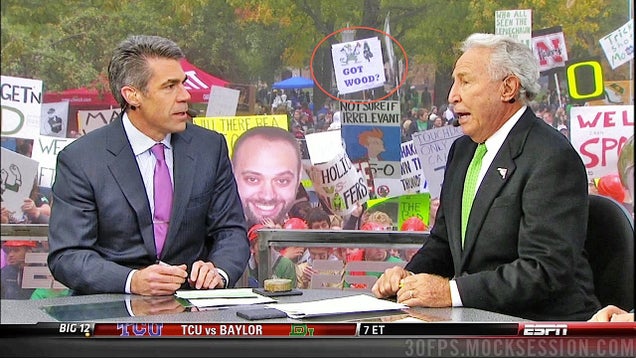 S
Top-Notch Reilly Trolling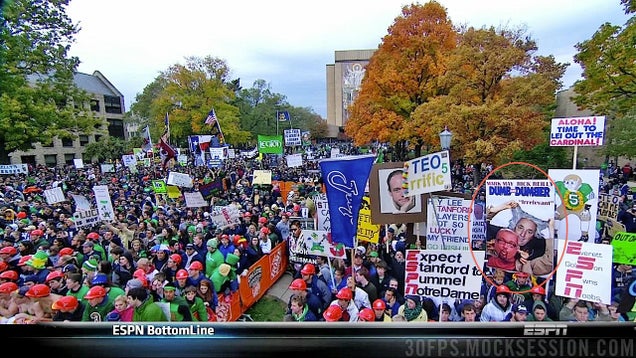 S
A Solid Month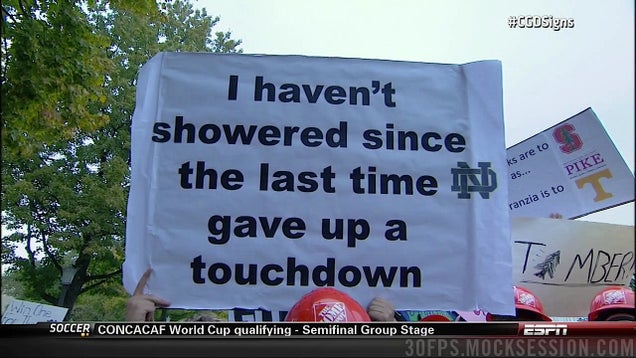 S
"Nuns > Nunes" Is Good, But "Notre Dame Is Cool" And "We Love Sports" Win The Day In My Book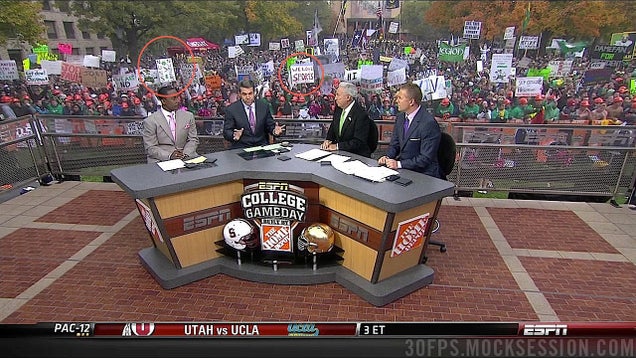 S
Lee Corso looks like a creepy leprechaun. Unrelated: he put on a green suit and did a jig today: