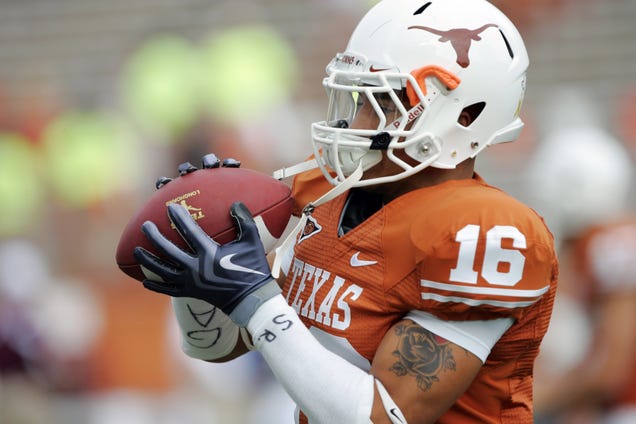 Kirk Bohls, a sports columnist for the Austin American-Statesmen, spent some time after Oklahoma's drubbing of Texas yesterday asking Texas players questions, as sportswriters are wont to do. He also tweeted out some of the better responses. Standard practice. He also made a small typo. It happens. The typo also implied that a Longhorns player had said the Sooners had, in some sense, forcibly defiled the Longhorns. In one sense they had! But not this sense:
Texas S Kenny Vaccaro said OU "ran the balls down our throat." #ut

— kbohls (@kbohls) October 13, 2012
That tweet—still up, to Bohls credit—was retweeted 73 times, which may have tipped Bohls off to the error. He corrected it in a follow-up two minutes later. It wasn't soon enough to save his relationship with Texas DB Kenny Vaccaro, who definitely did not say "balls':
@kbohls get what I said right. Runs me hot you would say that.. Don't ever ask me a question again

— Kenny Dwayne Vaccaro (@KennyVaccaro4) October 13, 2012
And that is how you lose your access in 2012.
h/t Michael, Taylor H.