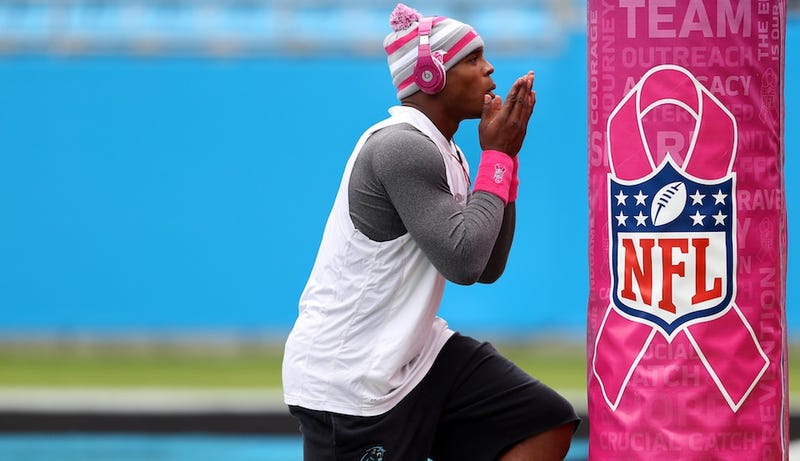 The world is not happy with Cam Newton at present. Newton hasn't been the fantasy force he was last year, and he hasn't been the real-football force, either. The Panthers are 1-4, and both Newton's completion percentage and Total QBR have fallen from last year's levels. But he does not despair, report ESPN and the AP. Newton has had a meaningful, recuperative bye week, and he will soon do great things. How did he put himself in position to do these great things?
Last year's AP Offensive Rookie of the Year spent the bye weekend visiting a haunted house, go-kart racing, watching movies, playing video games and doing plenty of "self-evaluation."
Well, there you go, Carolina fans. Your quarterback reenacted the plot of Blank Check. (We should add here that Newton might have been up to activities more redolent of adulthood, but because the media bullies him, he may not have wanted to reveal any of them. But, hey, maybe he does live this way!) And—the best part—he'll still beat the Cowboys this weekend.
Talk with dad helps Cam Newton [ESPN.com]