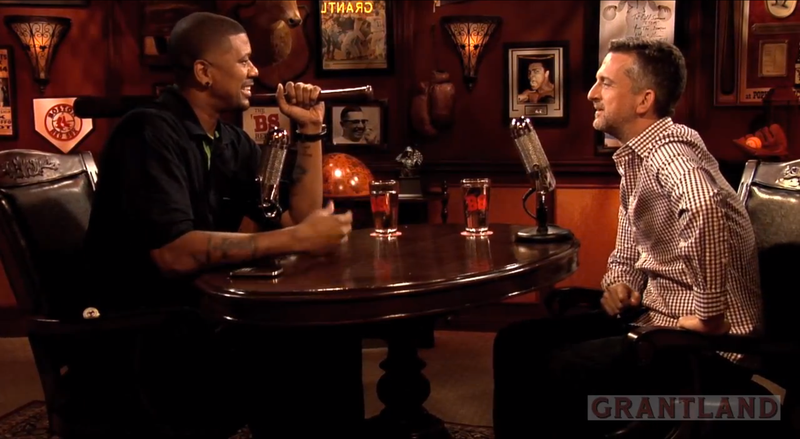 Julia Alvidrez, Gawker Media's operations manager, is an unabashed fan of Bill Simmons and everything Grantland. She is also an occasional reader of Deadspin. Every week, she will recap Simmons's podcast, The B.S. Report, for us.
I hurt my back this week and had to lie on the floor a lot. While I was down there I watched about three hours of YouTube videos, one of which was the Grantland Channel mission statement. Sports Guy, who was looking really cute in a little hat, gave us a bit of a behind-the-scenes look at his channel. Much like Bill, I find it helpful to establish expectations for your audience. It's clear that some or all of you are disappointed, maybe even a little disgusted, with this weekly recap. So I would like to take this opportunity to establish a mission statement of my own.
I listen to The B.S. Report because it makes me happy. When there's a new podcast, I can't wait to get home to hear it. I replay my favorite parts of old episodes over and over. There's nothing I love more than one of Kevin Wildes's half-baked ideas. I write this weekly report to share my joy with you. Last week, one of you called this column "negative bullshit." Not so! This is positive bullshit!