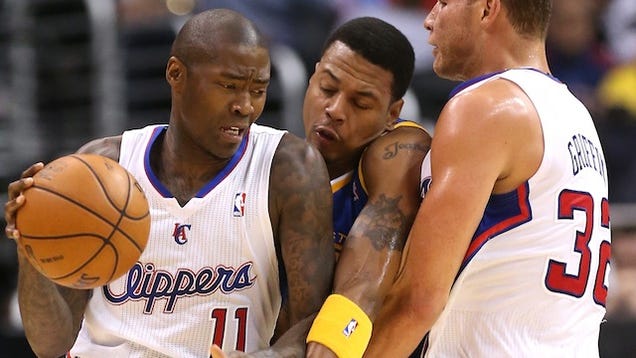 In a cosmic sense, that's probably true, and we admire Brandon's stoicism.
Thanks for all the prayers. I'll be alright

— Brandon Rush (@KCsFinest4) November 3, 2012
Short term, though, that tweet from just after the game turned out to be wrong: Rush had gone down awkwardly after a foul on a dunk attempt, and an MRI today revealed a torn ACL. After playing in only two games, he'll miss the rest of the season. Luckily, Rush has a two-year deal, so he'll have an opportunity to prove his worth in Golden State, but it's still a raw deal for a player we like and a team that deals with more than its fair share of injuries.