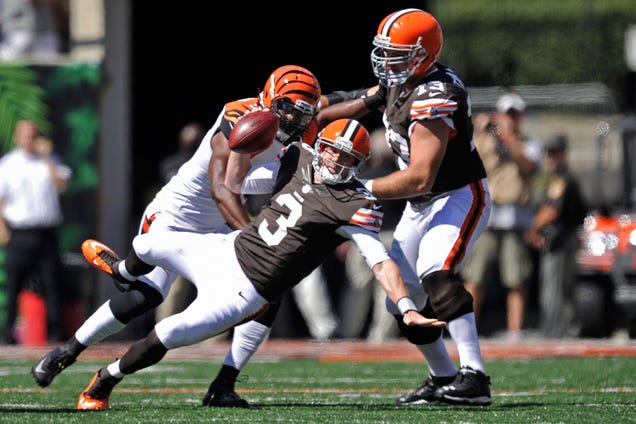 Here's Florio:
Given that 5 rookie QBs are playing well right now, is it that ridiculous to think a great college team could compete with a bad NFL team?

— ProFootballTalk (@ProFootballTalk) October 31, 2012
The answer is yes, by the way, but we're curious where his facts are coming from. Is he actually contending that Brandon Weeden is playing well? We'll just assume he meant "Given that five rookie QBs are playing, well, right now…"