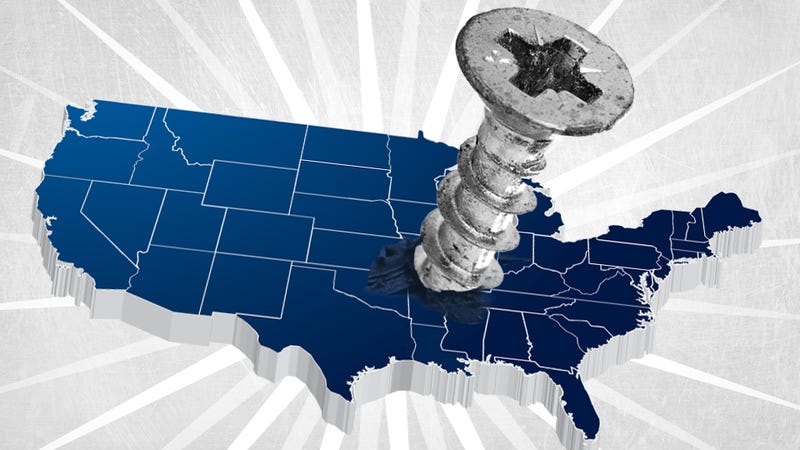 The NFL's regional programming rules are famously byzantine, but luckily the506.com cuts through the bullshit for you, providing weekly maps that allow us to answer the only question that really matters: Which fans are the most screwed this Sunday?
Week 10 winner: Sikeston, Mo.
Sikeston—in southeastern Missouri—is basically split between St. Louis and Nashville. Most people in this area are either Rams fans or Titans fans, but probably not both. Luckily each of these teams has its own horrible matchup this week that Sikeston is being forced to watch, so nobody is happy.
In the CBS early game, Sikeston draws Tennessee-Miami. I don't think I have to remind you what happened to the Titans last week (but I will); needless to say, no one is seeing them as a serious playoff contender right now. The rest of Missouri gets to watch Peyton continue his renaissance and Cam Newton reclaim his swagger.