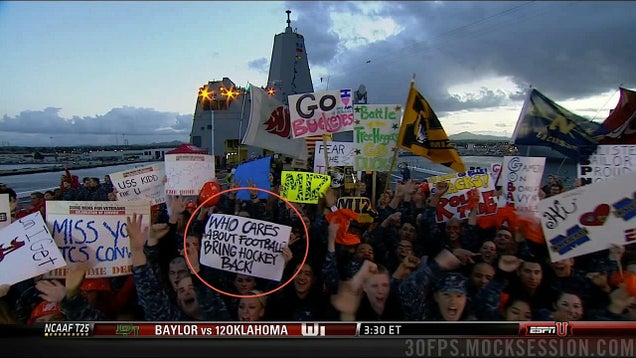 S
An abridged Gameday sign roundup today, because the Gameday crew was on a boat—what, you can't honor veterans on land?—and there were, as far we could tell, very few college students there with rooting interests. Which made for some weird Gameday signs!
A College Team Would Never Have That Racist A Mascot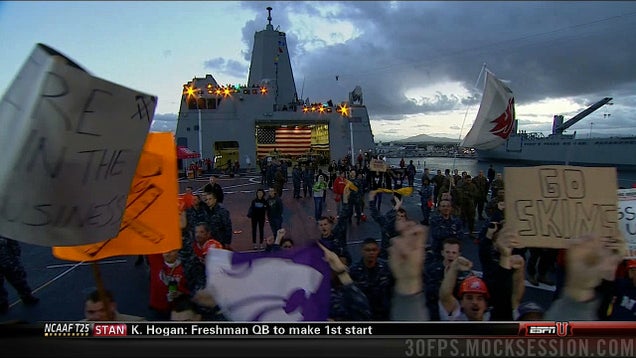 S
And Bray Has A Clean Record Now, Too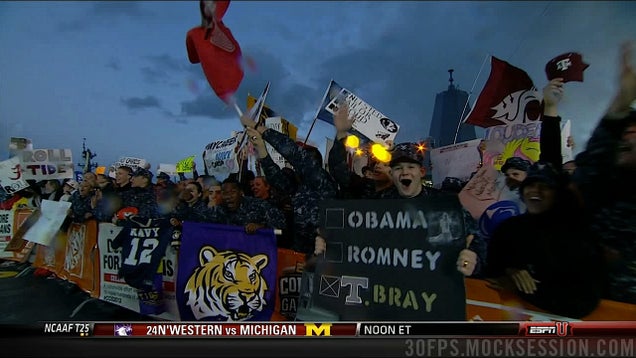 S
"Go College, Beat University"—The Midshipmen Aren't Even Trying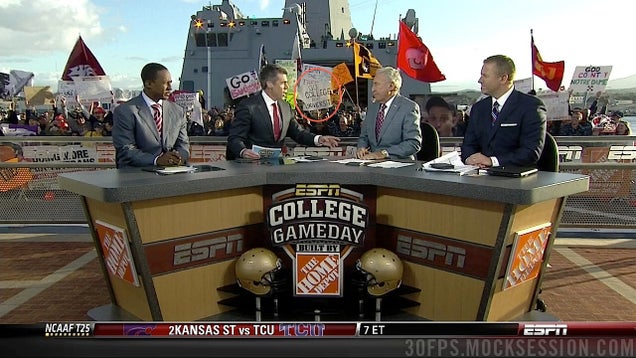 S
So Close! If Only She'd Been Able To Read The Last Two Letters Of Your Sign...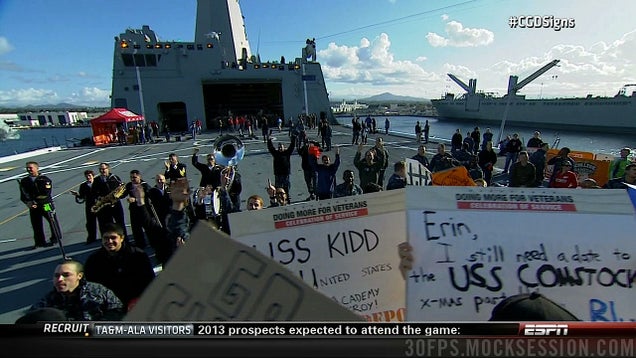 S
I Know, Right?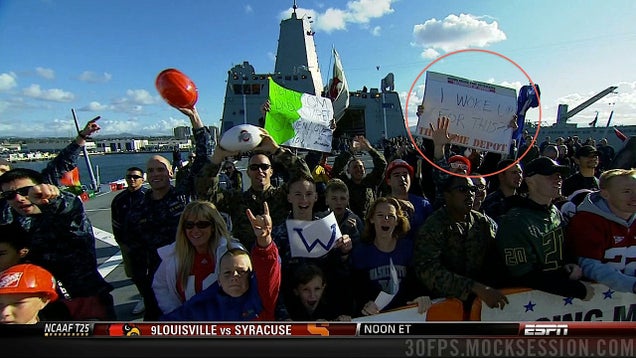 S
And that's it. Get back to land, guys. Nobody cares about college football in the ocean.