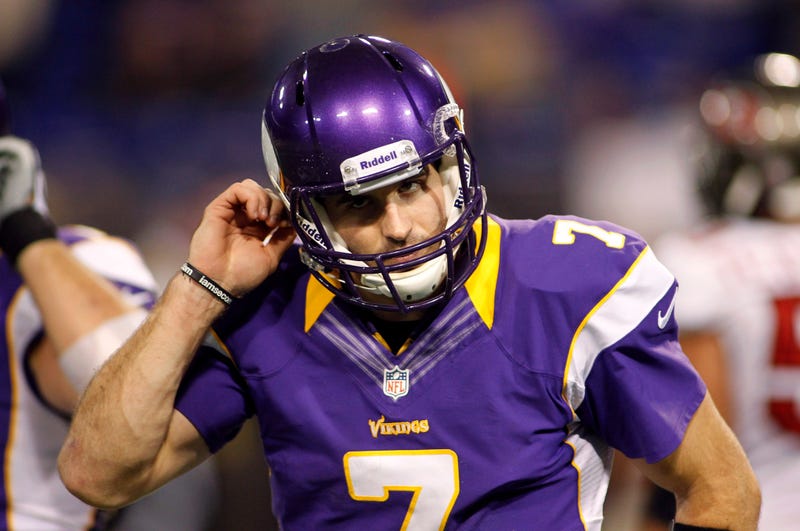 We like Vikings QB Christian Ponder a lot, and not just because his name is a complete sentence. He seems like a nice, normal guy, who waited all of a month to announce to the world that he was dating ESPN's Samantha Steele. That's still admirable restraint—we would have taken out a full-page ad in the Star Tribune.
The Vikings were an impressive 4-2 at that point, and Ponder seemed like he had promisingly picked up where he left off last year. But following his announcement he had three straight crappy games, so it was only natural that all the blame fall upon the blonde Jezebel hussying up Minnesota's playoff chances. Because of all the personal situations that players could possibly go through, only healthy relationships with attractive, semi-celebrities can affect their play. Duh.
Ponder said as much in a radio interview last week. "We've been dating since the beginning of the season," he pointed out, quite rightly, "so she had also to do with the five wins."