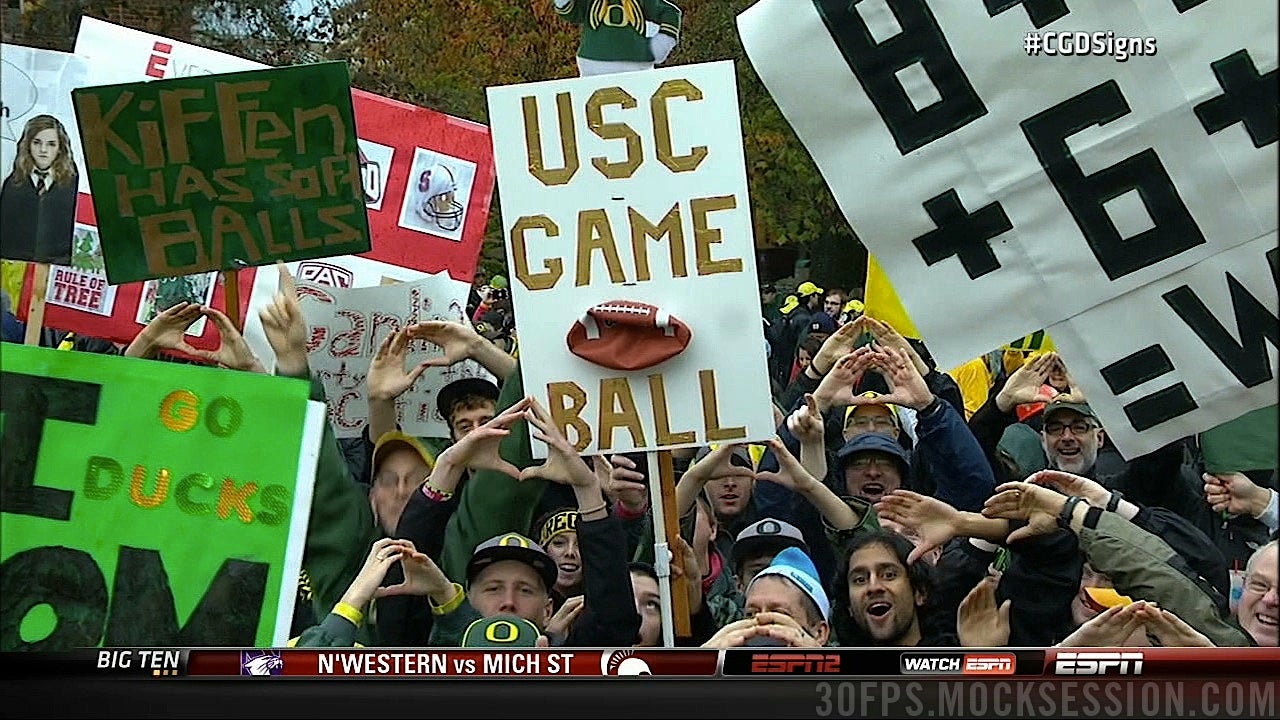 S
It was very, very dark in Oregon at the beginning of this Gameday installment, so big shout-out to University of Oregon students for not only being awake, but for having made their signs the night before.
Longsnapper Article Continued On Page A26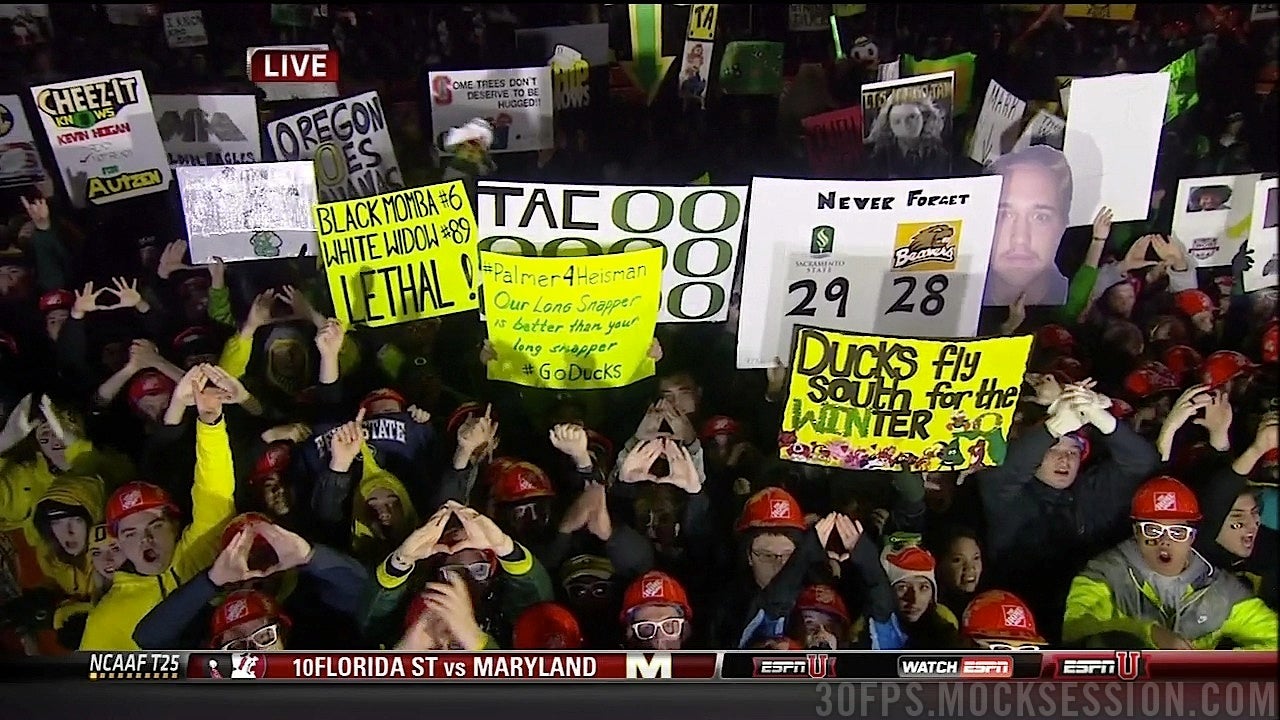 S
Anybody Seen Mark?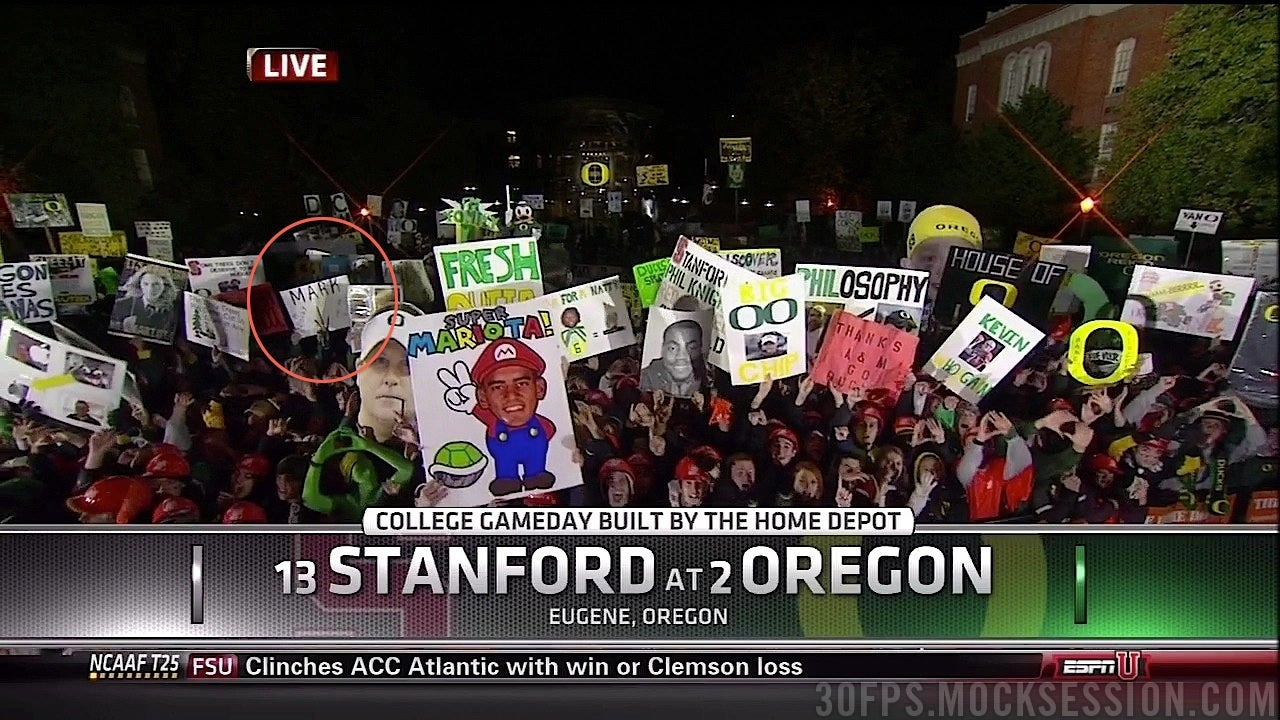 S
It Was Actually Dark, Too! Play "From Here To Eternity," Mariota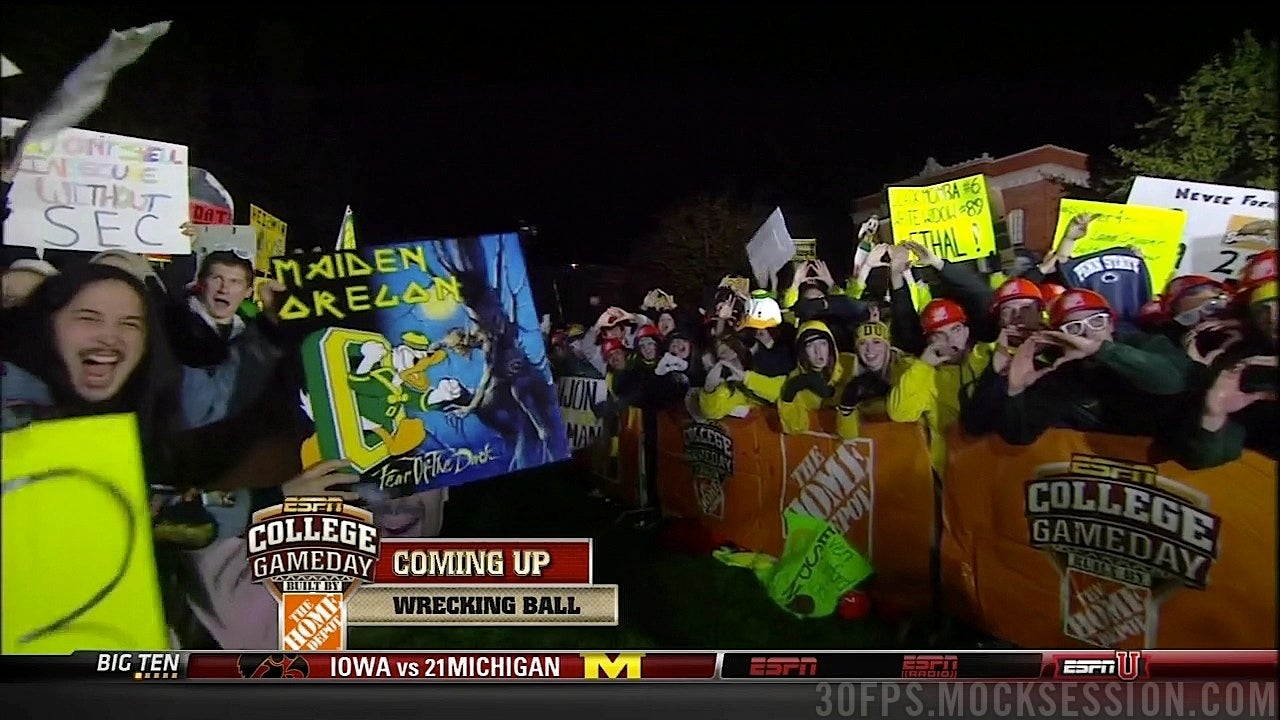 S
Indeed. Also—since when is it cool to just use a Facebook picture as your Gameday sign?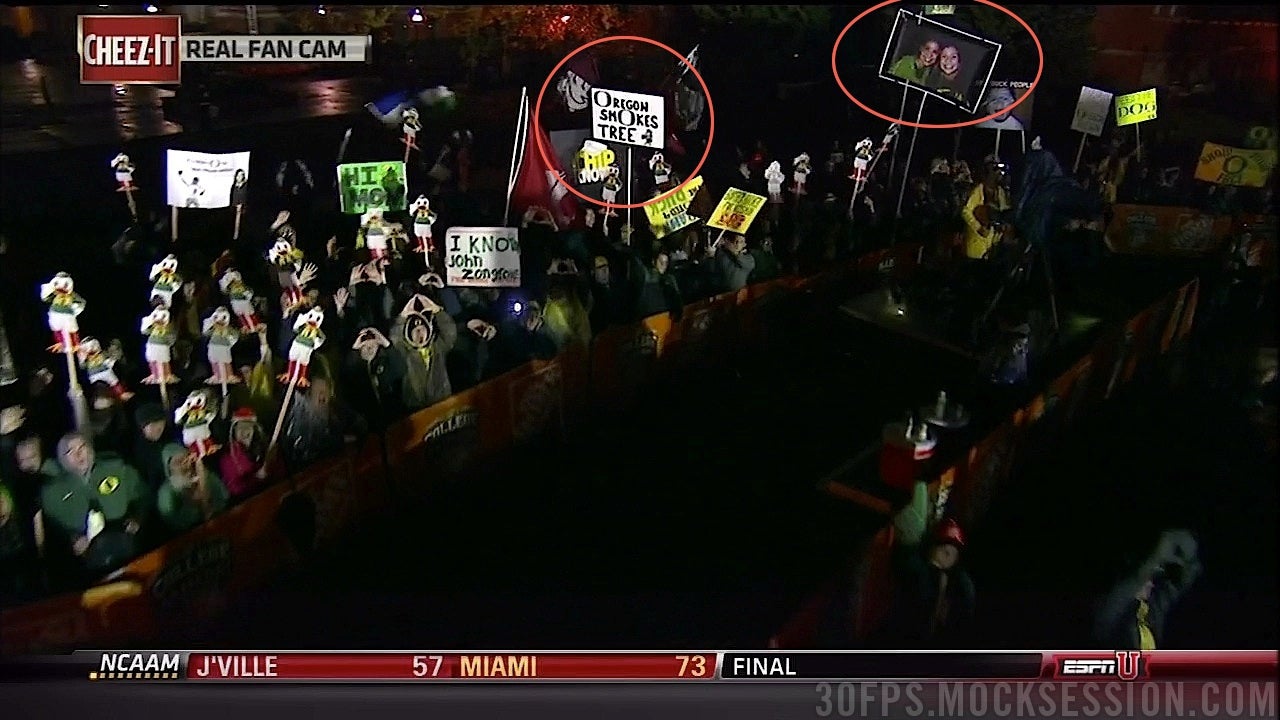 S
The Stanford Defense Is Going To Be Walking Around Like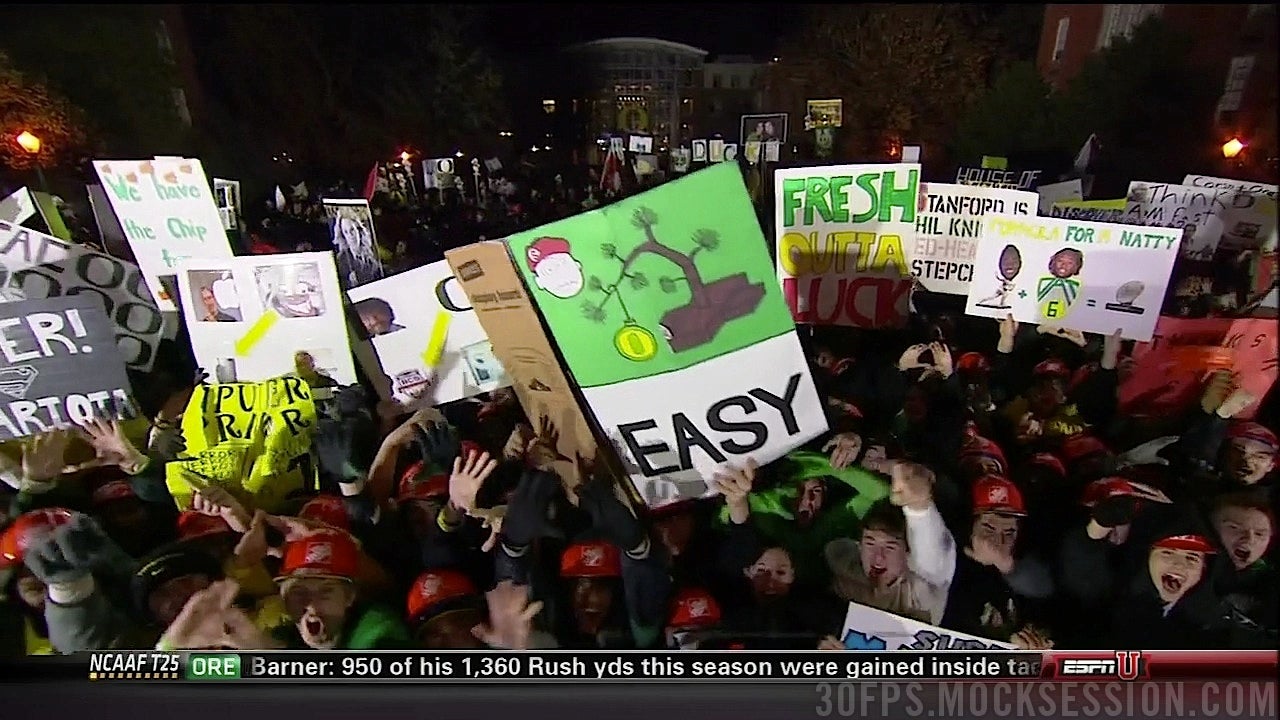 S
They Call D'Anthony Thomas DAT, By The Way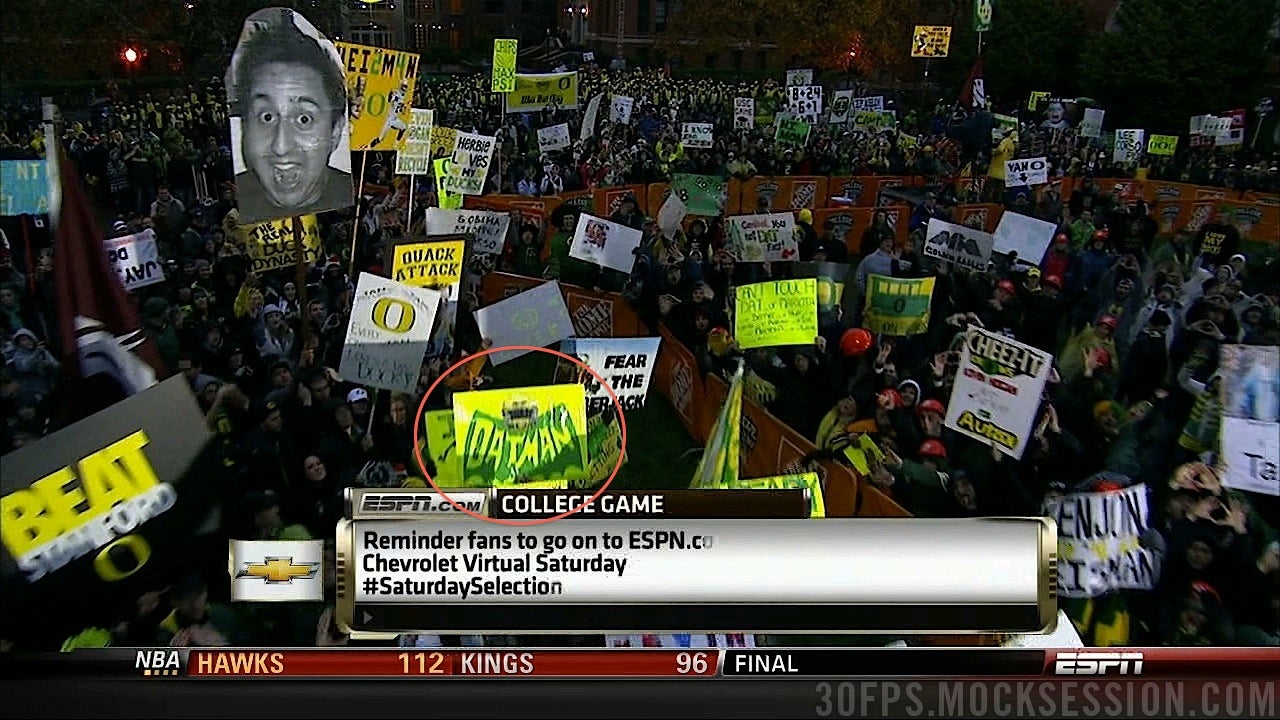 S
Smack Down In Quack Town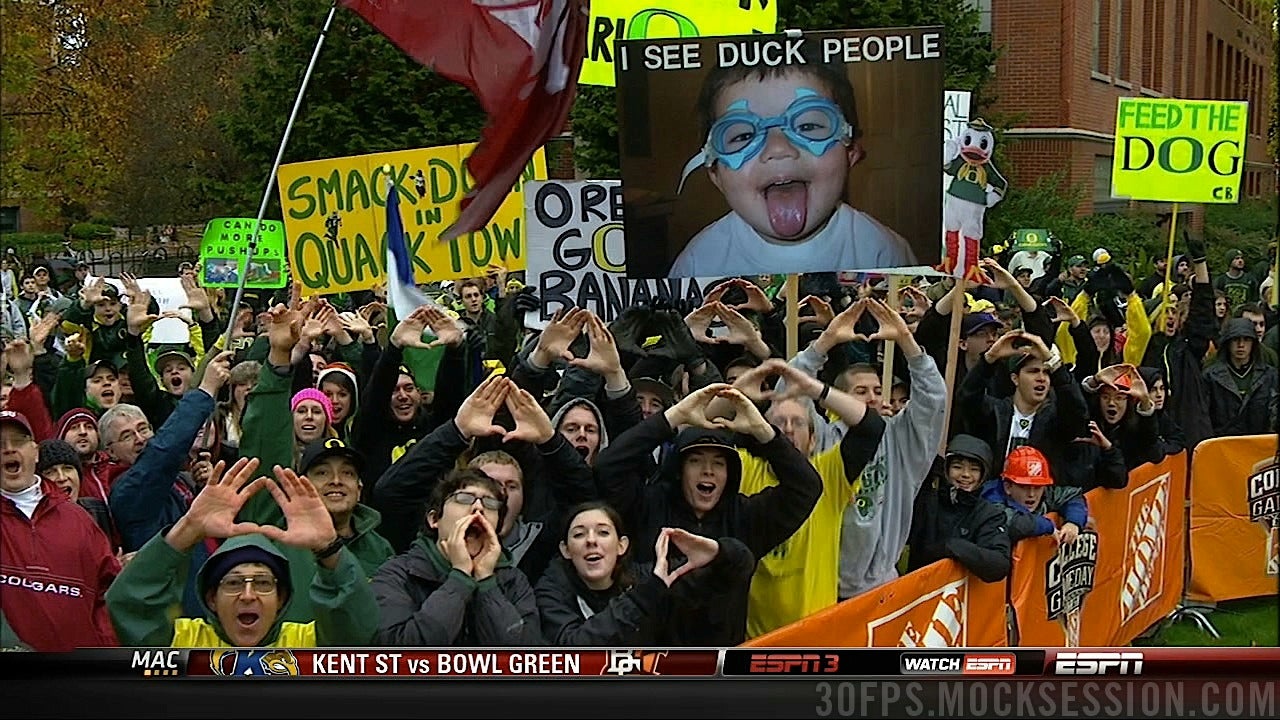 S
That's it for this week. If you missed the ritualistic duck slaughter that closed out Gameday this week, check it out.