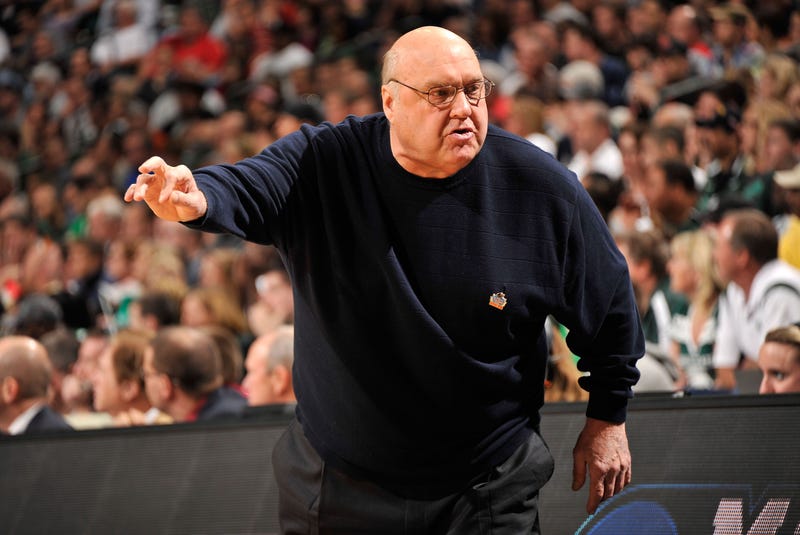 Rick Majerus will no longer be lumbering up and down the sidelines at St. Louis University: He's been forced into retirement by a heart condition. The nature of Majerus's exit has led to a bunch of staid and somber reflections on his life and career, with passsages like this, from USA Today:
May said former Utah Gov. Jon Huntsman, a close friend of Majerus, has been a "true godsend" in dealing with the coach's medical situation.

"Rick put his heart and soul into the team, and though he wishes he could be on the court, he will be pulling for the Billikens to have another great year," Huntsman said. "Rick sends his heartfelt gratitude for a dedicated and superb basketball team and coaching staff, together with the support of the great Billiken fans and the Saint Louis University department of athletics."
Ooh, John Huntsman. Fancy. But Rick Majerus is a boisterous guy, a guy who leads with his gut, and who shits in towels, and sits on kids. The news of his retirement offers good reason to look back an A*Hole Coach Digest (and its follow-up) from yesteryear, which featured enough ridiculous stories about Rick Majerus to make him, if he wasn't already a legend for his coaching abilities, then at least legend for handing his poop to people. Go read them, but in his honor, an excerpt. As we said at the time, "It appears to be one of those Majerus stories that gets passed down from one generation of players to another, like a poem from the classics":