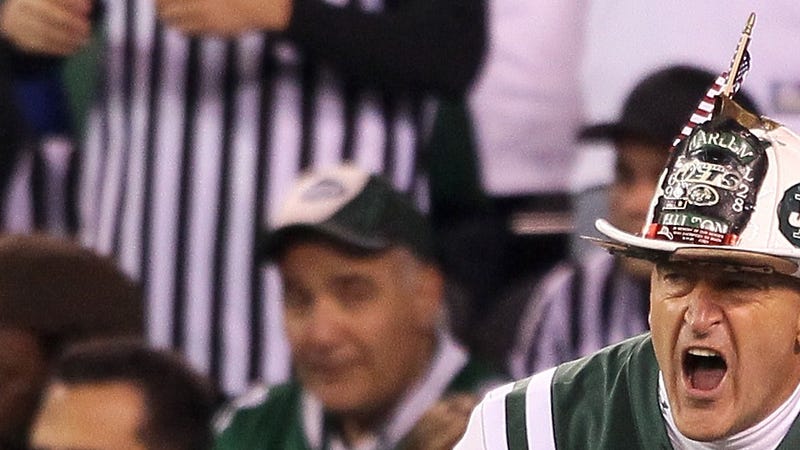 In case you missed it, unofficial Jets mascot Fireman Ed, whose claim to fame is going to Jets games and spelling one word very loudly, "retired" yesterday. And the best part is that he retired because people at the stadium were just too darn mean to him:
On Thanksgiving night, I left the Jets game before halftime. This was the second time in a row I left before there were four zeroes on the clock. We have had much worse teams than this and I never left before. I pride myself in that, because I am not a quitter.
But you are. You're quitting right now, if you can call "deciding to not be a jackass in public" a kind of quitting. Do you want me to pat you on the back for not leaving a Jets game before? This isn't Afghanistan. You don't get extra credit for sticking around.
I decided to leave Thursday because the confrontations with other Jets fans have become more common, even though most Jets fans are fantastic. This is an indication of how society has lost and is continuing to lose respect for one another.
Gee, funny how the decline of civilization became too much for you to stand at the exact moment your team was falling behind 35-0, and while the guy whose jersey you wear was perpetrating the single most clownish fumble in the history of football. Quitter.