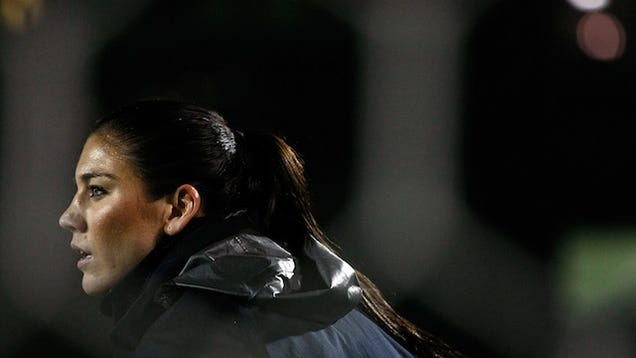 People are tweeting at Hope Solo about her new husband Jerramy Stevens's legal troubles. And surprisingly enough, she's responding to a few of them:

@efs120 why do you speak of things that arent true? there was no charge because he was not guilty. People are too quick to judge.

— Hope Solo (@hopesolo) November 28, 2012
@aaronadamsto Was he charged with that!? Never! Get your facts straight! Perhaps he was the one cheated by people trying to make money! Sad!

— Hope Solo (@hopesolo) November 28, 2012
She'd probably be better off not responding to these people. Of course she wants to defend her husband, but replying just lets them suck her into arguments, like this pedantry about her book:
Twitter has good uses, but debating second-hand details of a 12-year-old criminal investigation benefits no one.