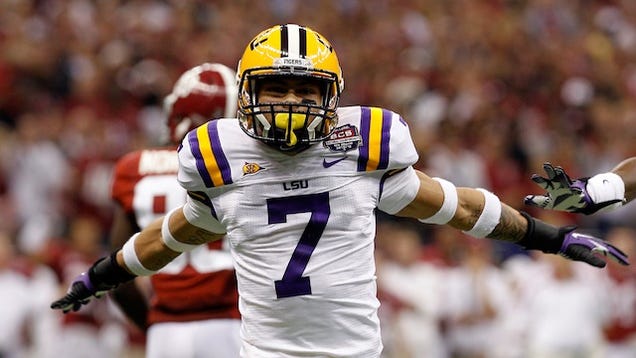 After being thrown off of the LSU football team due to multiple failed drug tests and getting sent to John Lucas's anti-drug gulag, Tyrann Mathieu has decided that he's had enough of the NCAA. A few hours ago he released a statement with his intention to declare for the 2013 NFL draft and sent out this tweet:
I want to thank LSU and the fans for all that they have done for me but now it's time for me to move on to a next chapter and go to the NFL.

— Tyrann Mathieu (@TM7_NewEra) November 29, 2012
It's hard to imagine Mathieu getting picked any time in the earlier rounds. 5-foot-9 defensive backs with "character issues" aren't exactly hot commodities these days.