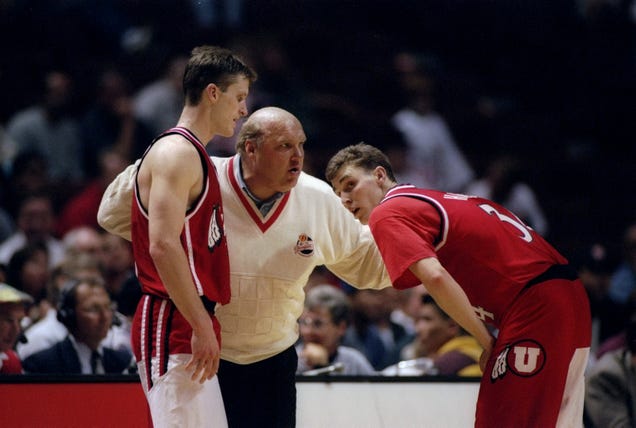 First, this, from Loyola University of Chicago's head basketball coach and onetime Rick Majerus assistant Porter Moser:
RIP to my friend and mentor Coach Majerus. I learned so much about the game and life. We lost a One of the best! My heart is heavy tonight.

— Porter Moser (@PorterMoser) December 2, 2012
And now this:
As @portermoser tweeted a bit ago, I confirmed through multiple sources that former #SLU coach Rick Majerus has passed away.

— Ben Weixlmann (@BWeixScout) December 2, 2012
Well, that just sucks. We noted his retirement from SLU due to heart problems not too long ago (read a couple of the stories linked in that post if you want to know why it's a bummer that Majerus is gone) and it seems likely, though a cause of death hasn't yet been reported, that the heart problems that cut his coaching career short ended his life as well. He was 64, the winner of 517 basketball games as head coach, and longtime favorite both Deadspin, and of college basketball fans everywhere.
A few more nice yarns about Majerus here, from back when Rick Reilly didn't suck.