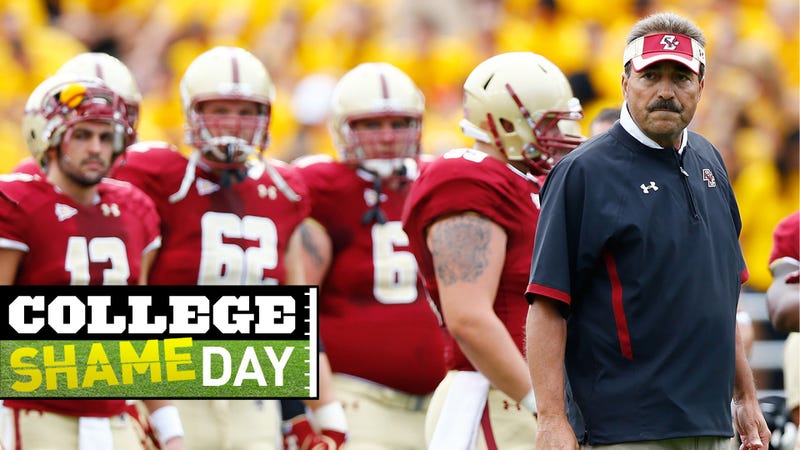 Our weekly college football shame index.
The Season in Shame
Not so very long ago, the 2012 season was like a maternity ward with 124 babies, each one full of promise and possibility. What would life hold for wee Auburn, or Pitt, or even poor underfed Maryland? The world was a big place, and they all had the chance to grow into a champion.
But not all of them did, and today, we give them their due.
ACC
Obvious disappointment: Boston College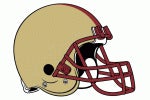 Dear athletic directors currently conducting searches for a new head coach: As much as you'd like to think that one hire cannot make or break a football program that relies on dozens of staff members and scores of players, you absolutely can fuck this up. For proof, look no further than Frank Spaziani, deposed BC coach and the fifth-place trophy winner in the Tom Selleck Lookalike Contest, Northeast Region. Of all the coaches Boston College has had who hung around for at least 50 games, Spaziani is the only one with a record under .500.
And this year was his magnum opus. A five-game streak in which the Eagles allowed opposing offenses to gain at least 550 yards. An offense that scored only 11 touchdowns on the road, worse than all but 12 teams. The school's lowest win total since 1989. And we haven't even discussed the most laughable statistic.
In the entirety of the 2012 season, there were 567 instances in which a team recorded seven sacks or more in a game. The teams that did this ran the gamut, from Florida Atlantic to Notre Dame. Boston College, however, finished with only six sacks—all year.
Shamed in secret: Virginia Tech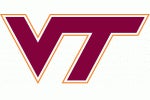 A bowl loss to 9-3 Rutgers. That's all it will take to give the Hokies their first losing season in 20 years, and the patterns suggest it will happen, since Virginia Tech beat only one team this year that finished the season with a winning record and recorded only one victory on the road, over lowly Boston College in overtime.
VT also finished with a negative turnover margin for the first time since the 2003 season. "But Logan Thomas is a top NFL prospect!" you insist. Sir and/or ma'am, Logan Thomas wasn't even in the top 100 quarterbacks in completion percentage this year. Please sit down.
Big 12
Obvious disappointment: West Virginia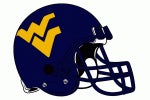 Sept. 8, 2012. That's when we were supposed to see reigning Orange Bowl victor West Virginia descend upon Tallahassee to take on Florida State, a game scuttled by WVU's move to the Big 12. Instead, we got the weather-suspended vivisection of Savannah State and a legion of columns decrying FSU's weak schedule. In retrospect, maybe we missed the bigger angle—canceling that game allowed the Mountaineers to avoid its first non-winning season since 2001.
West Virginia's mid-season top-five ranking in the AP poll was its first since Rich Rodriguez blew town, but it was quickly followed by a streak of five straight losses, something the Mountaineers hadn't done in a single season since 1986. The popular explanation for that streak roughly amounts to "THEY AIN'T PLAY NO DAMN DEFENSE," which is not entirely incorrect. WVU did allow 9.6 yards per opposing passing attempt, worst of any team in the nation. Worst of any team from 2007 forward, actually.
But Geno Smith wasn't easy to watch during those five games either, scoring only 12 total touchdowns against five interceptions and three fumbles lost. Compare that with his performance in West Virginia's seven wins: 30 touchdowns, only one interception, and only two fumbles.
Shamed in secret: Texas Tech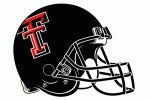 29-44. That's the final record of the six FBS teams Tech beat this year. A defense that looked fat and happy on paper after Week 4—opening with Northwestern State, Texas State, and New Mexico is not so much an undercard as it is picking off the weakest and sickest antelopes in the herd—quickly collapsed under the weight of actual competition, allowing every opponent in the last seven games to hit 400 yards or more. Only two teams forced fewer turnovers than Texas Tech's 10. This is the stuff Meineke Car Care Bowl dreams are made of, people! (Consult a doctor immediately if you start having Meineke Car Care Bowl dreams, as this may be a sign of renal failure.)
Big East
Obvious disappointment: South Florida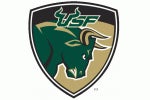 When you're a fairly new team in Division I, phrases like "worst season in team history" don't carry as much as shameful weight as we might like, but it's still something we get to apply to the 2012 Bulls! Let's focus on the USF pass defense, and, oh, what a defense it was: 108th in the nation in passes broken up and dead last in interceptions with two all year. USF also finished at the bottom in opposing pass-completion percentage; over 68 percent of throws attempted against the Bulls were completed. (In fairness, South Florida was forced to face legends like Chris Coyer, Chandler Whitmer, and Brendon Kay. No, you're being sarcastic.)
This was a team that hung with Florida State, Rutgers, Louisville, and Syracuse. This was also a team that had 13 red-zone possessions in its last five games and turned only three of those into touchdowns. The rumor that Ron Zook is in play for this job is just too perfect, because Tampa is good for exactly two things: waterskiing and inevitable failure.