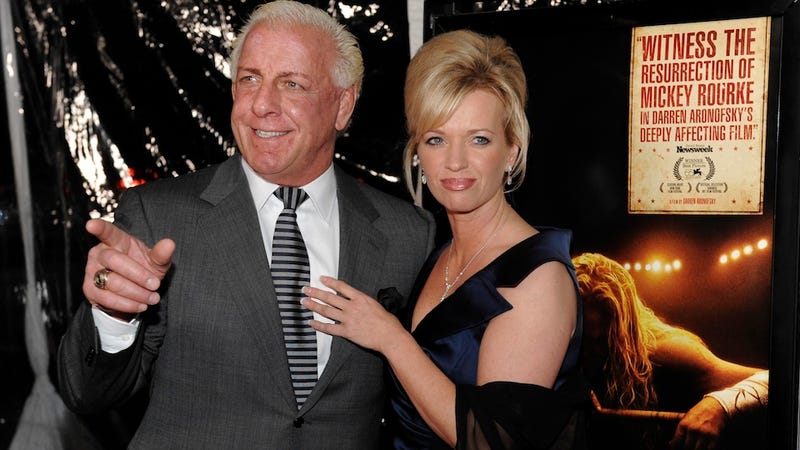 When will women learn? You cannot tame Ric Flair. You cannot lock the Nature Boy up in some suburban tract house and expect him to take to domesticity. You must let him strut free.
Flair's fourth wife, the former Jacqueline Beems, has filed for legal separation, citing his "acts of illicit sexual behavior." TMZ has seen the filing, and it reads in part:
"Husband has had numerous intimate relationships with other women during the parties' marriage, to the embarrassment and humiliation of wife."
For those who have noted the numerous Flair appearances in the Virgilbag, this is maybe not the biggest of surprises. Beems also claims he hasn't paid her any of the spousal support they agreed to in October.