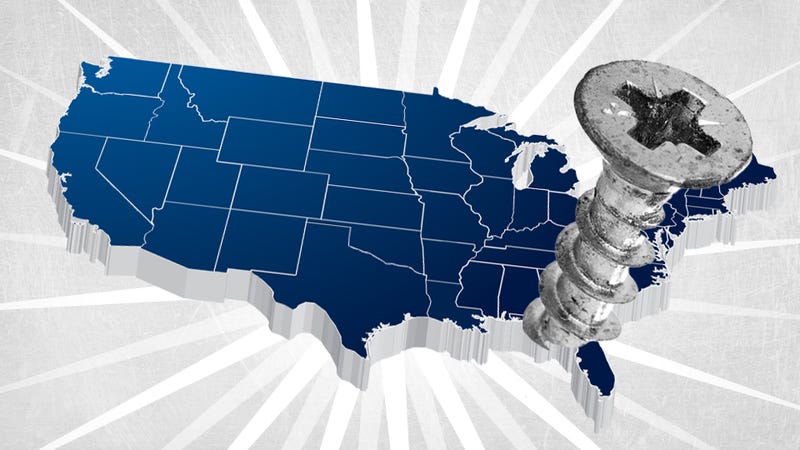 The NFL's regional programming rules are famously byzantine, but luckily the506.com cuts through the bullshit for you, providing weekly maps that allow us to answer the only question that really matters: Which fans are the most screwed this Sunday?
Week 14 winner: Panama City, Fla.
Last week we celebrated some regional TV markets that made the right move and switched their Sunday coverage to much better games mid-week. This week we have a market that made some very bad moves, not once but twice switching to a crappier game than what initially had been slotted. So congratulations to Panama City, Fla., which narrowly edged out Ottumwa, Iowa for top honors in Week 14.