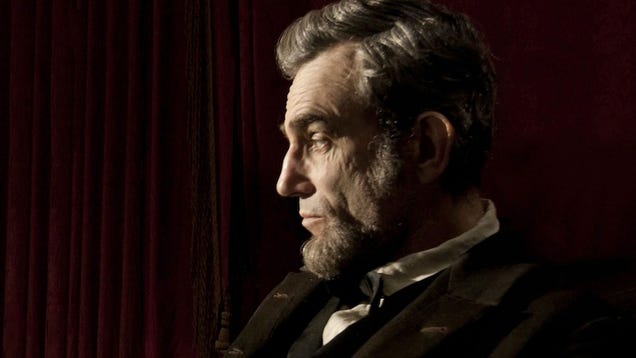 Yesterday was an off day in Oklahoma City for the Lakers, so to bring the scuffling 9-10 team together, they had a boys' night out at the theater. On the program: Steven Spielberg's Lincoln. The ancipation led Pau Gasol to offer perhaps the best and most childlike tweet of the season:
This evening, the entire team, we're going to watch a movie at theater! I'll tell you about it later! #teambonding

— Pau Gasol (@paugasol) December 6, 2012
Gasol appears to have enjoyed the film, but some other Lakers were reportedly shocked by the movie's twist ending. You know, the twist ending where we find out that Abraham Lincoln was assassinated. Kobe Bryant spoke to the media today, and ESPN Los Angeles writer Dave McMenamin passed along this nugget:
Kobe on the team's viewing of "Lincoln": "I don't know if the guys knew who he was ... It came as a big shock to them when he was killed"

— Dave McMenamin (@mcten) December 7, 2012
Was Kobe being serious? Did a roster composed of all Americans besides Steve Nash and Pau Gasol really not see one of the most important events in American history coming? God, we hope so.
Update, 1:00 p.m.: Yeah, Kobe was joking. Too bad.