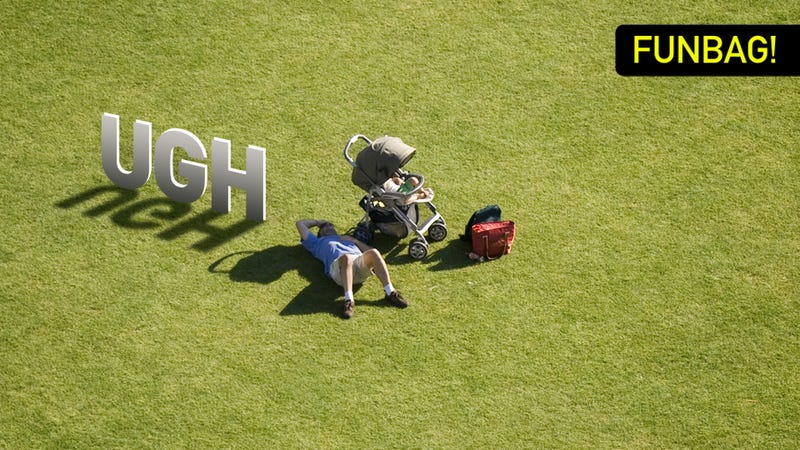 Time for your weekly edition of the Deadspin Funbag. Got something on your mind? Email the Funbag. Today, we're covering 63-inning baseball games, hologram porn, and more.
Your letters:
Kyle:
What five things take the biggest dive from awesome in your teens/early 20s to terrible in your late 20s/30s? Here is my list. Note: I'm not yet a father, so I'm not including the parent angle here.

5. Road trips
4. Dick Vitale
3. Snow days
2. Kamchatka (or whichever brand of terrible Vodka you consumed while young/poor)
1. Hand jobs
Summer probably tops my list. When I was young, summer was incredible. Now, summer is one endless parenting death march. And the worst part is watching people who are younger enjoy summer around you, while you spend three hours in 90-degree heat trying to set up a wind screen that your kids keep kicking over. I used to be fun and carefree like those teenagers dancing around a nearby bonfire. What HAPPENED?