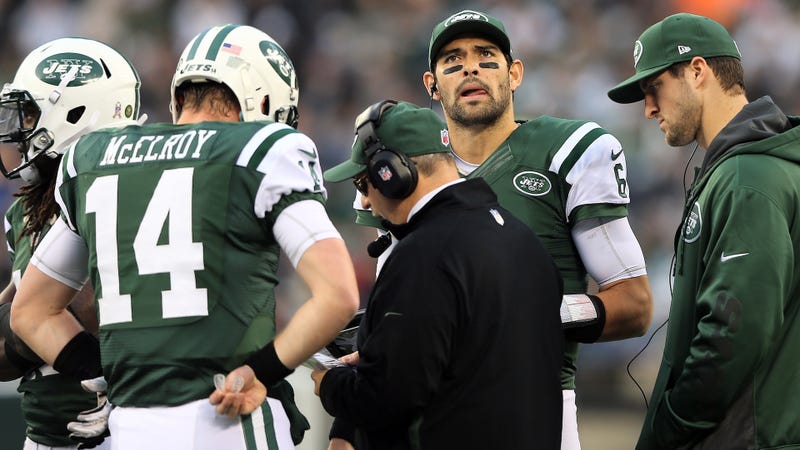 Coming into this season, the Jets had two choices. They could fully commit to Mark Sanchez, signal their confidence in him by signing him to a contract extension, and decide that win or lose, he was going to be the team's quarterback. Or they could acquire a promising backup, one who would immediately have the fans and media clamoring for him to start, and at the first sign of Sanchez struggling, make the change.
(A third option—get some receivers, and pass-catching backs, and an offensive line—was not on the table, thanks to Mike Tannenbaum's salary cap shenanigans.)
The Jets chose the middle ground, picking and choosing the absolute worst aspects of either long-term strategy to create a dumpster fire of a quarterback situation. No single person, not the guy under center, not the guys wearing the headsets, not the guy nominally in charge, not even the guy who owns the damn team, had any idea what the plan was. It was Sanchez's ball, except when it wasn't. Week to week, no assurances for anyone. Tebow coming in for random snaps, seemingly always just when Sanchez was looking effective. McElroy getting the nod, leading a gamewinning drive, then being benched for the next game—over the wishes of Woody Johnson. Tebow being handed his first offensive series of the year, an utter disaster in an utter disaster of a game.