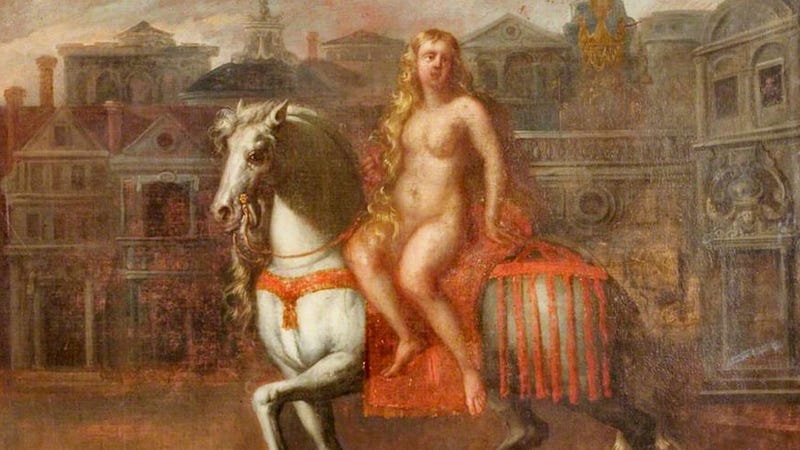 I just recently got a Christmas card from Drew and his family and I have to say: Is there any bigger fucking waste of time, energy, and paper than a Christmas card? I understand why people used to do it before Facebook existed, but currently, if someone has a baby, not a day goes by that a photo of that thing isn't thrown up somewhere, and because of that, I don't really need a hard-copy reminder of what it looked like two weeks before Christmas when you forced it to wear some shit it hated. As soon as I got Drew's card, my wife and I looked at the photo for three seconds, then threw it in the trash, because what the fuck am I going to do with it? It's not one in a series I'm trying to collect. Anyway, Drew's kids are lovely. Your letters:
Anonymous:
Who is the most masturbated to woman in history? While someone older, like Meryl Streep, may get the occasional batch, I doubt that they have numbers to compete for most in the history of the world. Given the increased world population and internet, I suspect it's someone modern that applies to a broad spectrum of guys from different age groups. Taking all of these into consideration, I think it's a toss up between Kristin Stewart or Emma Watson with Britney Spears a dark horse.

Thoughts?
See, I disagree, I think it's someone from a pre-internet generation. It's sort of like TV ratings: They've gone down every year because there's just so many more channels to watch, just as there's so many more things to masturbate to. The other day I had to Google image search "Top 10 songs of 1990" for work, and a picture of a stripper came up a few rows down and I was like, "Huh. Sorta feel like masturbating to this." I wasn't even LOOKING to jerk off and I did. We're in the golden age of masturbating. But back in the early 1990s, if I wanted to masturbate I had very few options. And if you go too much further back, nudity and porn were so taboo, dudes just used their imaginations to jerk off. So I would definitely say it was someone in the late '80s, early '90s, and someone who was in Playboy, since that was the spank rag most accesible to masturbators. So with that in mind, I did a little research and found that the most widely purchased issue of Playboy during that time period was the February 1991 issue featuring Pamela Anderson. There's my guess. FYI, it also featured a Q-and-A with Siskel and Ebert, which means jerking off was partially responsible for their careers.
[Editor's note: Drew fielded the same question in 2010. He went with Marilyn Monroe. Classy.]