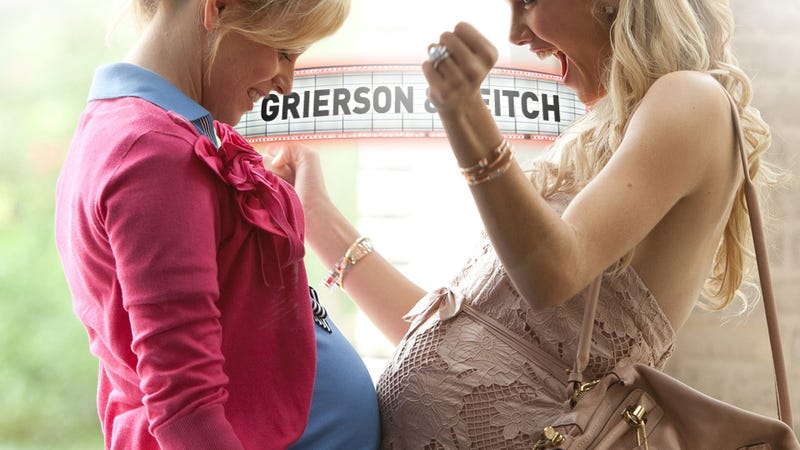 It's the final week of 2012, so we're wrapping the year up the way movie people are supposed to wrap the year up: Lists! Today, we each give our five worst movies of 2012. Tomorrow, we count down each of our No. 6-10 best movies of the year, and Friday, we finish off with each of our top five.
It's important to remember that all worst-movies-of-the-year lists are inherently fraudulent. There are surely movies made this year that were worse than the five each of us chose. We just didn't see them. We imagine any accurate list of the five "worst" movies of any year would have to contain 80 percent porn, 20 percent Tyler Perry, and ours don't. But worst-movie lists like ours are less "worst movie" and more "movies we saw that we've decided to pick on." That said, we tried to be fair and single out the five 2012 movies that we legitimately think were the worst. It's the least we could do.
Leitch
About Cherry. This was a tiny movie that made only $3,000 in three theaters: It might seem like I'm picking on poor little About Cherry. But then again, you haven't seen it. A supposed art-movie-about-porn that feels more like a pervy director playing Drunk Paul Thomas Anderson, About Cherry is stilted, awkward and stupid throughout. For a while you think it's trying to somehow send up or subvert all its clichés until you realize, nope—it doesn't even realize it's a cliché. It features a pretty-obviously-stoned performance from James Franco and a role for Slumdog Millionaire's Dev Patel that's so embarrassing I assumed the director just disliked him. A movie you want to throw across the room.
The Paperboy. I know this is one of those movies that's supposed to be so-campy-bad-it's-good, but I'm afraid it never quite rises below vulgarity, as Mel Brooks might say. The cast is game, maybe a little too much so—this is not a movie that Nicole Kidman, John Cusack or Matthew McConaughey will be featuring on their career retrospective reels. (Unless Kidman and Cusack want to focus their montages on bikini urination and prison-suit ejaculation, respectively.) Director Lee Daniels is a goddamned lunatic, which is fine, but also incompetent at constructing a basic dialogue scene, which isn't. This makes me feel pretty dumb for initially admiring Precious so much. (Original review here.)