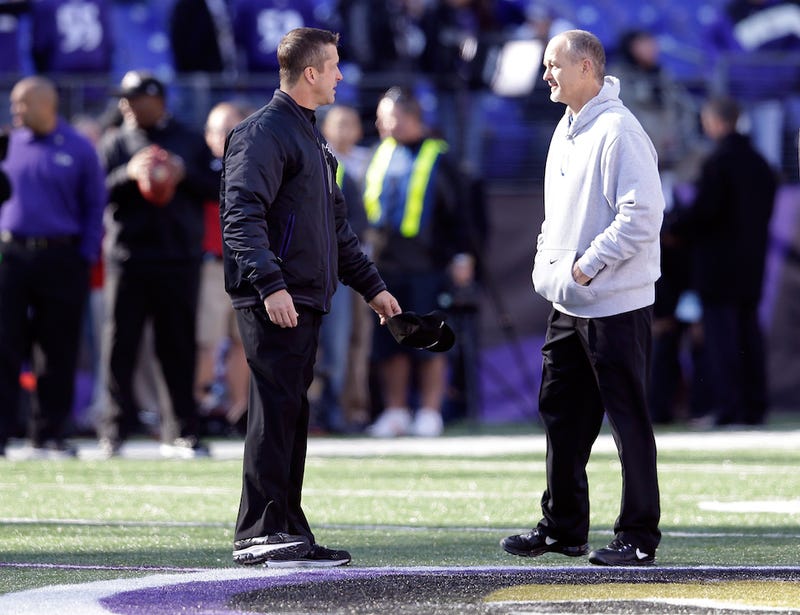 Indianapolis at Baltimore (CBS) 1:00 p.m.: This could be the last time Ray Lewis plays and it will definitely be the last game he plays at home in Baltimore after the Bengals lost yesterday. Depending on your point of view, that is either a good thing, a bad thing or a whatever thing.
Chuck Pagano will coach in his second game after beating cancer and he will do it where he was a defensive backs coach for three years. Here's an interesting tidbit of coincidental information concerning the Colts new and previous quarterbacks:
Luck will be the first quarterback other than Manning to start a postseason game for Indianapolis since his former coach at Stanford, Jim Harbaugh - the current San Francisco coach and brother of Baltimore coach John Harbaugh - was under center for the Colts' 42-14 wild-card loss to Pittsburgh in 1996.
Seattle at Washington (FOX) 4:30 p.m.: Rookie quarterbacks AAAARGHH!!! there is a lot of excitement in D.C. these days, despite the fork-tongued coach, but Seattle is also high on playoff life. To wit, fullback Michael Robinson on his quarterback Russell Wilson: