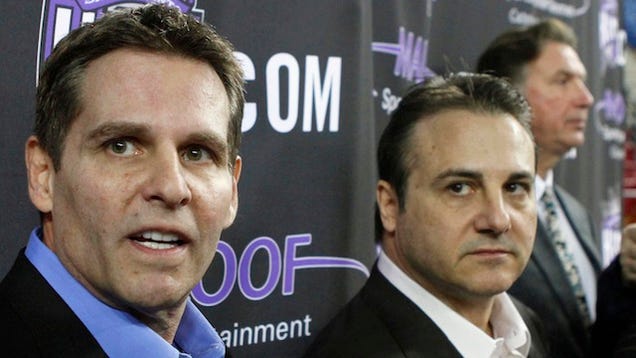 Basketball's return to Seattle seems to have hit an unexpected snag at the 11th hour. Here's Adrian Wojnarowski describing just how close to done the sale of the Sacramento Kings was a few hours ago:
No agreement signed, but one source describes deal as "1st and goal at 1." Maloofs history of changing course late still makes many uneasy.

— Adrian Wojnarowski (@WojYahooNBA) January 9, 2013
And now, it looks like Woj's last-minute cautioning was not without warrant. Here is CBS 13's Steven Large raining on everyone's parade:
Source: Seattle groups offer was rejected by Maloofs. Hmmm. Plot thickening by the minute.

— stevelarge_cbs13 (@largesteven) January 9, 2013
No word yet on what may have caused the Maloofs to reject the offer, but we'll just assume that it had something to do with their persistent ineptitude. The Maloofs are the worst.
Previously: It Looks Like The Sacramento Kings Are Headed To Seattle